Roger Federer heaps praise on Rafael Nadal and calls him his 'ultimate opponent'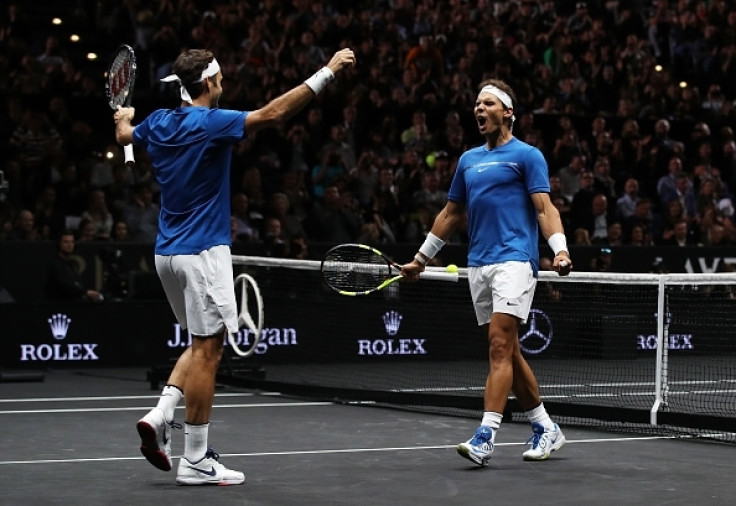 KEY POINTS
Federer says there was always 'enormous respect' for each other despite being rivals.
The duo currently occupy the top two of the ATP tennis rankings.
Roger Federer has praised Rafael Nadal as a rival and opened up on his relationship with the Spaniard following a successful Laver Cup.
The top two ranked players in the world played alongside each other for doubles action as they defeated Team World pairing Jack Sock and Sam Querrey en route to helping Team Europe win the the inaugural Laver Cup event.
In what was a landmark event that saw the two rivals team up for the first time in their careers, fans were treated to the surreal sight of Federer and Nadal on the same side, being extremely friendly and casual with each other as well.
Despite being rivals for over a decade, Federer says there was always respect between them, adding how his relationship with with the current world number one changed.
"It changed. At the beginning he was very shy and respectful with other top 10 players, and especially because I was No 1," Federer said, as quoted on Tennis World USA. "Then as the time went on his personality increased and he started playing his chances. It was interesting to see him growing up until that he became the champion he is today."
"We had hard and painful battles on court, issues as well, but there was always an enormous respect between us. We shared many strong moments on court and off court in a very friendly way."
The Swiss ace added how the 31-year-old brought out the best in him as they realised that each other's presence only helped them further in their careers with the duo currently boasting a combined 35 Grand Slam titles.
"As soon as we grew up, I realised how much Rafa was important in my career," Federer explained.
"He will forever be my ultimate opponent. He was the one who helped me to improve the most and to be a better player.
"And at the same time I say if he didn't exist, I would have not won so much [laughs]. Rafa's presence was an extra motivation."
© Copyright IBTimes 2023. All rights reserved.