Boris Becker is of the view that the resurgence of former world number one Roger Federer means that tennis is back to its golden era.
Federer had not won a Grand Slam since 2012, until he returned from a knee injury to win the 2017 Australian Open in January this year.
The 35-year-old followed up his performance with wins in Indian Wells and Miami to take his calendar year record to 19-1, rising from 16th to fourth in the world rankings within four months.
The youngest men's Wimbledon champion believes that Federer's form and confidence, along with the improved performances of Rafael Nadal signal a return to the golden era of tennis.
"Everybody starts the year fresh, at zero," Becker told The Sun. "You need the first two tournaments to get your confidence back and your feeling for the court."
"In Roger's case he is full of it, while Andy and Novak haven't yet delivered this year. It's much easier to play tennis when you are full of confidence.
"And I wouldn't completely write off the man from Spain, Rafa. He also had a fantastic beginning of the year and his time is coming now. We are back to the golden era of the Big Four competing against each other, the comeback of the Big Four."
Becker went on to praise Federer and compared him to the likes of sporting legends like Pele, Muhammad Ali and Michael Jordan.
"I would compare Federer with the likes of Pele, Michael Jordan and Muhammad Ali," he added. "He has transcended to a different level."
"He does something that was called impossible. He attracts millions of new fans who understand what it feels like to get older. He changes the clock. He plays like a 25 year old and looks like a 25 year old, but in his passport it says 35. It's a beautiful thing."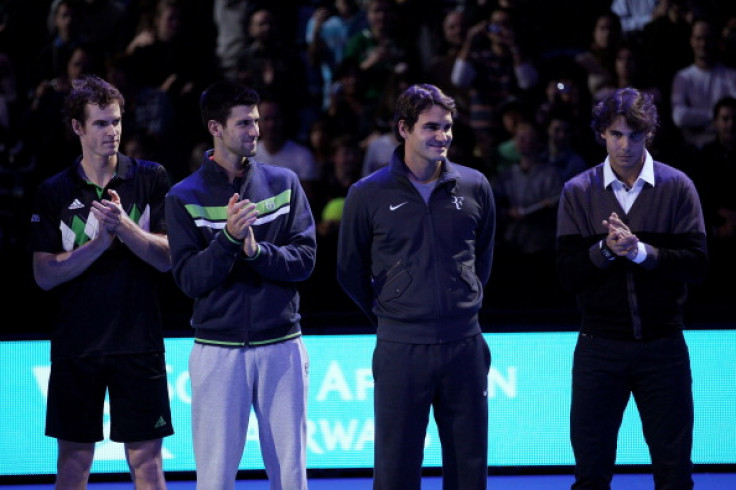 Following his win in Miami, Federer had planned to go on a 10-week break before taking part in the French Open. However, the 35-year-old recently cast doubt on whether he would participate in the Grand Slam and Becker believes that not playing in Roland Garros is the right move for the Swiss.
"I think it's very smart for him not to play the clay court season," he explained. "I'm actually doubtful he will play the French. I think he is going to make up his mind very late."
"Clay is physically very very demanding and it was never his best surface anyway. He has put himself in the perfect position for grass and for Wimbledon, so why should he jeopardise that?"
Becker also believes that because of Federer's return to form, this year's French Open is "extremely exciting" from a fan's perspective.
"From a fan's perspective, I think the French Open is open," he noted. "You have Rafa back in form, you have Novak as defending champion and Andy reaching the final last year. I think the French Open is extremely exciting."