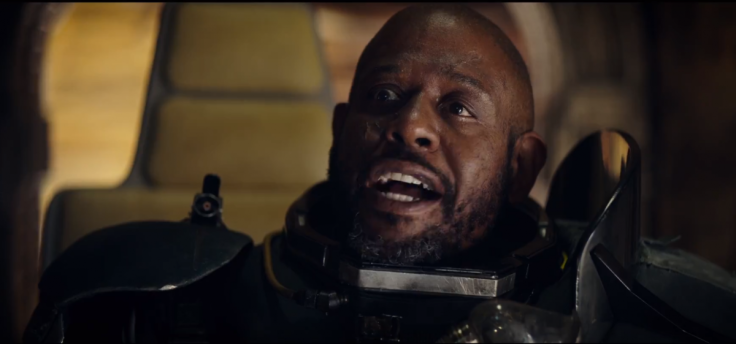 There has been much speculation as to the role Forest Whitaker has in Rogue One: A Star Wars Story and now Lucasfilm has revealed that he is playing a throwback character from the Clone Wars animated series.
Entertainment Weekly reported that The Butler actor will be playing "shadowy freedom-fighter" Saw Gerrera, first seen in season five of Clone Wars. In the animated series, Gerrera fights against the droid army of Separatists who take over his planet Onderon. He was also trained by and fought alongside Anakin Skywalker before the young jedi opted to switch to the dark side as Darth Vader.
"Consider him kind of a battered veteran who leads a band of Rebel extremists," Lucasfilm president Kathleen Kennedy told EW. "He's on the fringe of the Rebel Alliance. Even [they] are a little concerned about him."
A clip from the film showed Whitaker asking, "If you continue to fight, what will you become?" which hints that his character will probably question the motives behind the wars and his own role in all of it.
It was also confirmed recently that the dark-robed figure in the Rogue One trailer is in fact Darth Vader but according to reports, he will be playing a background character – the kind that looms over as he prepares to strike.
Rogue One: A Star Wars Story opens in theatres on 14 December. Mads Mikkelsen who is playing Jyn Erso's father in the film confirmed that four weeks of reshoots were conducted to "polish" the tone of the movie to match that of Star Wars: Episode IV. "It's the same film; it's just adding little bits here and there to do the final polishing. That's my feeling," he told The Independent.