Rumours have been swirling around about Disney ordering reshoots for Rogue One: A Star Wars Story. Actor Mads Mikkelsen has confirmed the reports and revealed he is due for re-filming in two weeks.
Mikkelsen told The Independent, "I have one day. I can't remember when, in two weeks I think."
The actor also shared details about the re-filming and revealed that Disney is adding "little bits" for the "final polishing." The Doctor Strange actor said, "Basically, all the big films I have done always have reshoots, it is part of their budget. They're either not super happy with a scene bit, the way we were acting, or maybe there's something they want to add."
"It's not a new thing, it happens with every film. Whether it's bigger or less, I have no idea, I have nothing to compare with. It's the same film, it's just adding little bits here and there to do the final polishing. That's my feeling," he added.
When asked about his character, the Hannibal actor said, "I'm not sure how much I'm allowed to say without killing you. I play someone in the film, yes. so far, so good."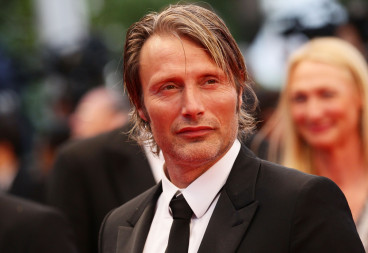 Mikkelsen previously confirmed he is playing Jyn Erso's father in the Star Wars spinoff, and said, "I read the script. It was very beautiful and Felicity's playing this lovely, strong woman [and] I play her father, and... uhh, that's too much, I'm sorry!"
Other reports suggest he is also an Imperial weapons engineer/scientist who refined the original Geonosian design and made the Death Star possible. Rougue One is set shortly before the events of Star Wars: A New Hope, and the story will revolve around a group of Rebel spies on a mission to steal the plans for the Galactic Empire's new weapon, the Death Star.
Rogue One: A Star Wars Story is set for release on 16 December 2016.