The eagerly-anticipated release of Rogue One: A Star Wars Story is now only a matter of days away and it's safe to say, fans are excited. Following the film's Hollywood premiere on Saturday 10 December, reactions came pouring in, praising how the film felt like a real extension of the original trilogy in all that it encompassed.
But it wasn't just critics and entertainment reporters that lauded the film over the weekend. Talking to Variety at the event, Diego Luna – who plays Captain Cassian Andor in the movie – explained the diverse casting of the film and how it sends out an important message to those who watch it...
"It's a clear message what this rebel group sends... By leaving differences aside, we can be stronger," the Mexican actor said on the red carpet. "By celebrating our differences and understanding that those differences make us richer and stronger and more powerful we can do whatever we want, you know? There is no limits. It's a beautiful film about unity and celebration."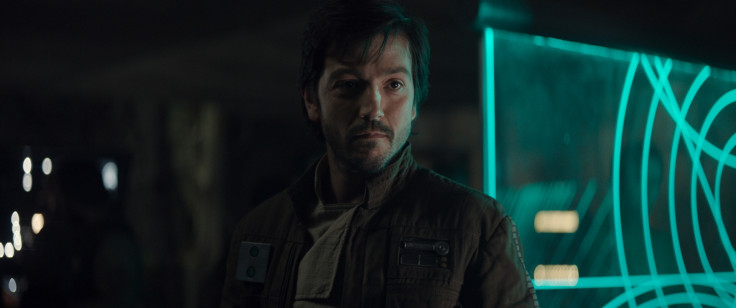 Luna's comments not only mirror Disney and Lucasfilm executive's attitudes towards the franchise's ongoing promotion of multicultural societies, but also many writers and cast members too. However, it doesn't seem like everyone agrees...
Just last week, an online movement was urging cinema-goers to boycott the upcoming instalment (and ultimately the series in general), because "nearly all of the major characters are non-Whites and the main character is an empowered white female." The campaign reportedly gained traction on InfoStormer.com but soon moved to wider social media platforms where supporters began using the hashtag '#DumpStarWars.'
Directed by Gareth Edwards (Godzilla) and also starring Diego Luna, Ben Mendelsohn, Forest Whitaker and Felicity Jones, Rogue One: A Star Wars Story revolves around a group of rebels who infiltrate the Imperial Army base to steal plans for the Death Star. The plot will take Star Wars fans right up to the events in the original 1977 instalment, allegedly minutes before Princess Leia gives the plans to R2-D2. It is scheduled to open in UK cinemas on 15 December 2016, and comes out in the US on the following day.
For more entertainment news follow us on Twitter @Alistinsider