Gareth Edwards reveals what George Lucas really thought about Rogue One: A Star Wars Story
Filmmaker also admitted that the franchise creator's opinion was 'the most important review'.
Despite the fact that he's not directed a Star Wars movie since 2005, George Lucas is still considered the big boss when it comes to the space opera franchise. And rightly so, he did create it after all. And with that in mind, it's understandable why each filmmaker who helms an instalment is desperate to please him.
Fortunately, Rogue One: A Star Wars Story director Gareth Edwards can relax, as during a promotional press event in San Francisco over the weekend (3-4 December), he revealed that Lucas has seen the latest, upcoming movie and has offered his seal of approval...
"Two days ago we got to show George the movie, and we all had a phone call and I got to speak with him yesterday, and I don't want to put words into his mouth, but I can honestly say that I can die happy now. He really liked the movie. It meant a lot," Edwards said. "To be honest, and no offense to anyone here, it was the most important review to me. You know, you guys are important too, but he's kind of god... I will take that conversation to my grave. His opinion means the world to me."
While it was Edwards that relayed this information and not Lucas himself, interestingly, when the latter saw The Force Awakens around the same time last year, he was more evasive. In an interview with Vulture he stated: "I think the fans are going to love it. It's very much the kind of movie they've been looking for."
Released on 17 December in the UK, The Force Awakens went on to receive overwhelmingly positive reviews and made a huge $2bn (£1.6bn) at the worldwide box office, so if Lucas is championing Rogue One over it, who knows what kind of success Rogue One could have. Then again, Lucas's more favourable opinion might simply stem from a personal connection to the upcoming film, seeing as it is more closely linked to his original 1977 Star Wars film, rather than a judgment on The Force Awakens' quality.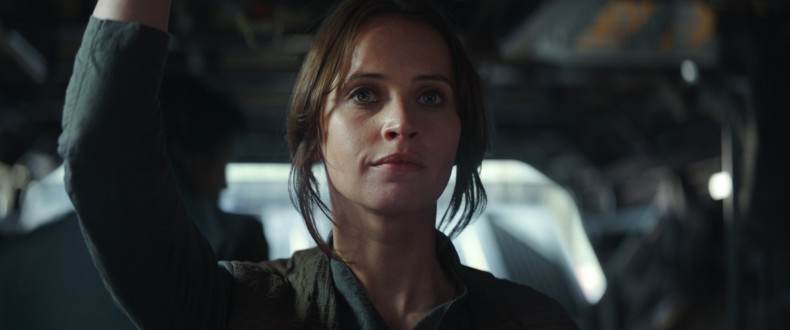 Starring Diego Luna, Ben Mendelsohn, Forest Whitaker and Felicity Jones, Rogue One: A Star Wars Story revolves around a group of rebels who plan to infiltrate the Imperial Army base to steal plans for superweapon the Death Star, and will take Star Wars fans right up to the events in A New Hope, minutes before Princess Leia gives the plans to R2-D2. It is scheduled to open in UK cinemas on 15 December 2016, and comes out in the US on the following day.
For more entertainment news follow us on Twitter @Alistinsider