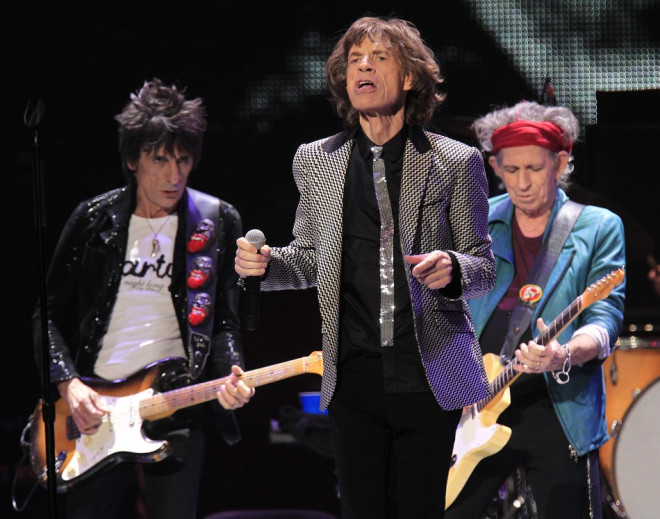 The German banker credited with making the Rolling Stones one of the richest bands in the world has died aged 80.
Prince Rupert Loewenstein was the financial advisor and manager of the band for almost 40 years from 1968 - one year before their famous Hyde Park show - until 2007.
The Bavarian aristocrat, who was nicknamed the "human calculator", was employed by the band to straighten their financial affairs, and he transformed them into a stadium-filling global conglomerate.
Loewenstein joined the band's management team after meeting Mick Jagger at a time when he and band members were receiving sacks of cash for their gigs. He left after the 'A Bigger Bang tour', which grossed $558,255,524 (£330,328,712).
In his memoir, A Prince Among Stones, Loewenstein described how the Stones made him dislike rock music.
"So far as the Stones' music was concerned, however, I was not in tune with them, far from it," he wrote.
"Rock and pop music was not something in which I was interested. I had heard some of The Beatles' music. Their music was sufficiently harmonic to be acceptable to people such as me. I only really took against rock 'n' roll when I heard the Stones.
"But the offer to look at the Stones' financial situation had come at a very good time for me both professionally and psychologically."
Under the London-based banker's guidance, two of the British band's tours went on to appear in the top-ten highest-grossing music tours of all time, with the Stones' Licks tour also occupying 11th spot:
Guitarist Keith Richards described what Loewenstein's financial acumen meant for the Stones in a 2002 article in Fortune magazine: "He is a great financial mind for the market. He plays that like I play guitar. He does things like a little oil-well. And currency – you know, Swiss francs in the morning, switch to marks in the afternoon, move to the yen, and by the end of the day, how many dollars? That's his financial genius, his wisdom. Little pieces of paper. As long as there's a smile on Rupert's face, I'm cool."