Chelsea's interim manager Rafa Benitez says on loan striker Romelu Lukaku will not re-join the club in the January transfer window to help assist with the club's goal drought.
The Blues have scored three goals in their last six league games, a run which has contributed to them slipping 10 points behind leaders Manchester United.
But Benitez, who has earned two points from his three games in charge at Chelsea since taking over on an interim basis, says Lukaku won't be recalled to help assist in the club's goal charge.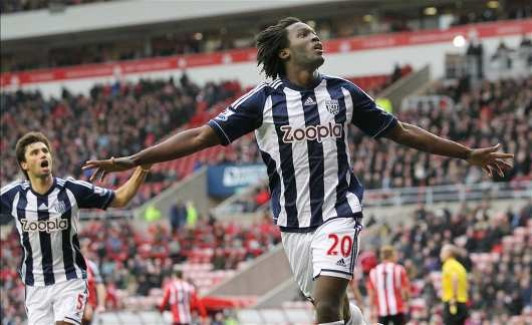 "We know Romelu has been doing very well for West Brom," Benitez said.
"But it's maybe best for him to stay there where he is playing games for now, as it will be better for his future development."
Lukaku has netted five Premier League goals in four starts for West Brom this term amid the club's impressive start to the campaign which see them fifth after 15 games.
Despite being third in the Premier League, Chelsea have slipped off the pace set by United and champions Manchester City and are now level on points with Tottenham Hotspur and without a win in seven, Benitez is under pressure to turn the club's fortunes around.
Last week the 19 year old Lukaku, who joined Chelsea from Anderlecht in the summer of 2011 and sought to criticise ex-manager Andre Villas-Boas, said he wished to stay at The Hawthorns for the remainder of the campaign.
"I don't think about the option. I am very happy to be here for one year," Lukaku, who played just 76 minutes under Roberto Di Matteo, said. "Hopefully, this season will end very well and we will see what happens in the future.
"After January, I am sure I will be at West Brom. I am very happy to know that in my head. 'Hopefully, I will do well for the rest of the season.'
"I don't think things will change (after Benitez's appointment). I think he has his plans and I am happy with the team here.
"If I focus too much on Chelsea it wouldn't be good for me, so I will focus on being here. In my head, I am here for a year and it has to be clear I am here for a year and not for six months."