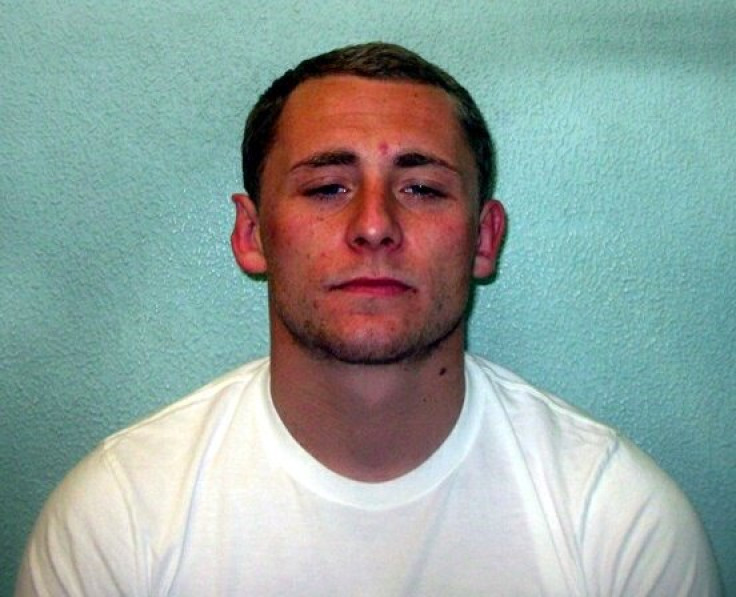 A man who repeatedly stamped on a stranger's head for accidentally stepping on his shoe has been jailed for 10 years.
Daniel Sparkes, 28, launched into the frenzied attack on David Brown in the toilet of The Victoria pub in Romford, east London, on 2 September last year.
He shattered Brown's facial bones and left him in a pool of blood on the floor having eventually been dragged away by a bystander.
Sparkes, from Hornchurch, east London, was described as a volatile and dangerous defendant by Judge Patricia Lees, the Metro reported.
The former Smithfield market meat trader had been serving a 12 month suspended sentence at the time of the attack, having admitted affray in January last year for hitting a man over the head with a frying pan in a row over a parking space.
Members of Sparkes' family reportedly gasped as Judge Lees this time jailed him for 10 years having decided he posed a significant threat to the public.
Snaresbrook Crown Court heard how the attack left Brown with multiple fractures to his nose and eye socket, leaving him with blurred vision. He also suffered two fractured ribs.
"David Brown was sat at the end of a bar in a pub in Romford," Judge Lees told the court. "He went into a lavatory and you followed by coincidence. He couldn't remember what happened to him. You accept you punched him.
"He fell onto a hard toilet floor and it was the stamping that cause the injuries to his body. Paul Hebden witnessed you stamping on him.
"He walked in and you said 'he disrespected me' and stamped him twice again. This was undoubtedly a vicious assault because the victim had the temerity to tread on your shoe, by accident undoubtedly.
"The injuries caused were caused by a repeated assault. He was either unconscious or unable to defend himself on the ground. Your defence at trial was to blame your victim for making you have to punch him in the face.
"I'm satisfied that you present a significant risk of serious harm by committing similar offences in the future. I find that I must impose this sentence to protect the public."
The judge went on to commend witness Paul Hebden for protecting Brown and preventing Sparkes going back into the toilet to continue the assault.
"The consequences could have been serious, if fatal, were it not for him."