Gordon Taylor, the Professional Footballers' Association chief executive, has outlined a six-point plan at tackling racism in the game in reaction to its members' rejection of the Kick It Out campaign.
Jason Roberts and Rio Ferdinand were among those who chose against supporting the campaign by not wearing a Kick It Out t-shirt prior to the weekend's fixtures, a trend followed by comments from the chairman of the Society of Black lawyers, Peter Herbert, claiming discussions were underway to form a break-away union for black footballers.
Those disgruntled, namely Roberts and Ferdinand have since played down such a move, but the Reading forward has made public his discontent with the PFA and funding received by the Kick it Out campaign, and has demanded changes be made.
The comments follow the inconsistent punishments handed to Liverpool's Luis Suarez and Chelsea defender and former England captain John Terry after two racial abuse charges in the last 12 months.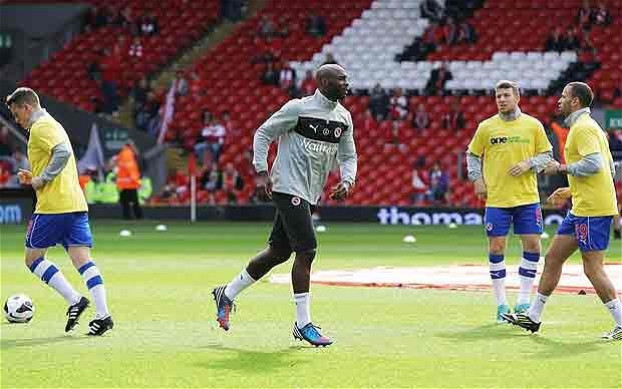 Taylor has therefore responded to Roberts' demands by releasing a six-point plan which includes making the punishment for racial abuse more severe and improving the interview opportunities for black coaches in English football; a mirror on the 'Rooney Rule' introduced by the National Football League in America.
The six-point plan calls for:
Speeding up the process of dealing with reported racist abuse with close monitoring of any incidents.
Consideration of stiffer penalties for racist abuse and to include an equality awareness programme for culprits and clubs involved.
An English form of the 'Rooney rule' - introduced by the NFL in America in 2003 - to make sure qualified black coaches are on interview lists for job vacancies.
The proportion of black coaches and managers to be monitored and any inequality or progress highlighted.
Racial abuse to be considered gross misconduct in player and coach contracts (and therefore potentially a sackable offence).
To not to lose sight of other equality issues such as gender, sexual orientation, disability, anti-Semitism, Islamophobia and Asians in football.
Taylor said on a break-away union: "If they want their own particular select group who they feel they can influence everybody more than the whole PFA as a union together, I would say they are seriously mistaken.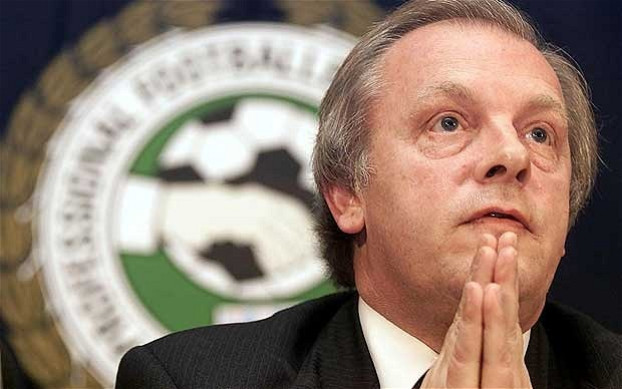 "If we are not careful this will set us back years. It would not only set back the game, it would set back the anti-racist initiative."
Roberts, 34, wrote in a column in the Daily Mail published on Tuesday claiming that the funding for the Kick It Out campaign, whose annual budget is £450,000, 73% of which is funded by The Football Association, The Premier League and The PFA, is paltry and asked for his suggestions to be taken on board.
"Myself and a group of other players have been in detailed discussions with the PFA for some time," Roberts wrote.
''We suggested to them all along that this week could be an issue, because people didn't want to wear the T-shirt.
''People ask me what I'm looking for, and the answer is pretty simple.
''It needs a serious approach to representation with proper resources to do the job that is needed to take things forward.
''Kick It Out has done some substantial things, but as an organisation it is not seriously funded, and it should be.
''The equality department in the PFA needs to change and should have stronger leadership and more than just one or two staff. It doesn't have the resources or the manpower to tackle the job.
''These are the issues that I felt needed to be raised. Detailed discussions and recommendations have been tabled for a year now, across several meetings, without any progress being made.''