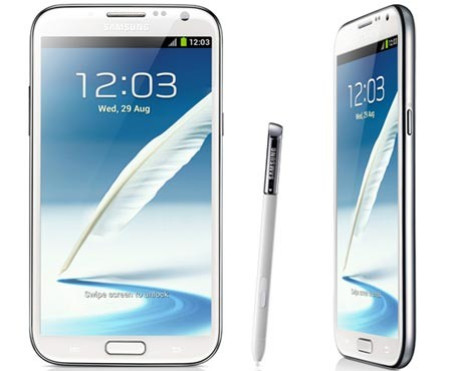 Chainfire's CF-Root has been a phenomenon in amassing an overwhelming eight million downloads spread across various Android devices within a span of just over a year. The device iterations include Samsung Galaxy Tab, Galaxy S, Galaxy S2, Galaxy Nexus, Galaxy Note and Galaxy S3. The Samsung Galaxy Note 2 is the latest entrant to the CF-Root party, owing to the efforts of XDA Elite Recognised Developer Chainfire for adding yet another leading device to the kitty.
According to XDA Developers, the new iteration of CF-Root, also known as CF-Auto-Root, comes with some key features: bug-fixes for broken cache partitions during rooting, besides fixes for Triangle Away and Mobile ODIN. The CF-Auto-Root is a one-click flash tool which automatically installs root and then returns your device to the stock recovery. This feature comes in handy for installing OTAs and certain DRM-style apps.
Key Points to Note
Rooting your device will void the manufacturer's warranty on it. So, you need to reinstall or restore the official stock Samsung firmware, which will unroot the phone and help you regain the device warranty.
Ensure that you have a Windows PC with Galaxy Note 2 USB drivers installed on it before proceeding with the CF-Root procedure.
Download Galaxy Note 2 USB drivers for 32-bit Windows from here and 64-bit Windows from here. Install the drivers manually and follow the onscreen instructions.
Verify that Samsung KIES software is disabled or completely uninstalled to prevent unexpected system interruptions while rooting the device.
The instructions provided in this guide are meant for reference purpose only and do not cover any warranty claims involving device damage or issues arising out of using the CF-Root tool. Users are cautioned to proceed at their own risk.
How to Root Galaxy Note 2 with Chainfire CF-Root
Step 1: Download Galaxy Note 2 Chainfire CF-Root tool to your computer.
Step 2: Extract orunzip the downloaded CF-Auto-Root-SGN2.zip file. Now, you will get CF-Auto-Root-SGN2.tar file.
Step 3: Download the Odin3 v3.04 (Odin3_v3.04.zip) to your computer and unzip it to get the Odin3 v3.04.exe file.
Step 4: Launch the Odin3 v3.04.exe file.
Step 5: Power off your Galaxy Note 2.
Step 6: Reboot the device into download mode. To do so, press and hold down volume down, home and power buttons together until the screen powers on. Then release all the buttons, but continue to hold volume up button to boot into download mode.
Step 7: Once you enter download mode connect the phone to the computer using an USB cable. Odin should detect the device - ID: COM will turn Yellow and a message saying ADDED will pop-up. (Note: If Odin gets stuck or fails to detect the device, make sure that USB drivers are properly installed on your computer).
Step 6: Click PDA button and locate CF-Auto-Root-SGN2.tar from the folder where you copied/extracted the zip files in step 2. (Note: Leave all the options at default, except ensure that re-partition option is unchecked).
Step 7: Click Start in Odin to begin installation. After the installation is done, your phone will reboot and you will see a PASS message on the screen. (Note: If Odin fails to install the update or shows FAIL message or gets stuck, close Odin and unplug the device from computer. Pull out battery from the device and wait for a few seconds. Reinsert the battery into the device and reboot into download mode. Repeat the firmware installation steps again.
Step 8: After the root is installed, disconnect your Galaxy Note 2 from the computer.
Samsung Galaxy Note 2 is now successfully rooted and you can install any root-based app you want.
[Source: Android Egis]