Roots certainly garnered attention when it premiered in the US on Memorial Day (30 May 2016). The miniseries is an adaptation of the 1977 drama of the same name and boasts an all-star cast including Oscar-winner Forest Whitaker, Laurence Fishburne, James Purefoy, Jonathan Rhys Meyers and Anna Paquin.
The four-episode drama chronicles the history of African slave Kunte Kinte, played by British actor Malachi Kirby, who is captured in The Gambia and sold to America along with his family. Roots follows Kinte and his relatives as they battle against adversity while depicting notable moments in American history such as the civil wars and the emancipation of the slaves.
Despite some criticism, the 2016 version of Roots has received mostly positive reviews with one critic at Yahoo! TV, commenting: "The new Roots excels in the naturalism of its performances to make the horror of slavery vividly painful – and the resistance to it uplifting – in a way that deepens the tale."
The remake has not impressed everyone though. Rapper Snoop Dogg lashed out at the rehashing of a slavery story and called for African-Americans to be portrayed in a positive light, celebrating their achievements as opposed to their suppression. The hip hop star told his Instagram followers: "How the f**k they gonna put Roots on Memorial Day? They gonna just keep beating that s**t in our heads of how they did us, huh? I don't understand America.
"They just want to keep showing the abuse that we took hundreds and hundreds of years ago. But, guess what? We taking the same abuse [now]. Think about that part. When ya'll gonna make one f*****g series about the success that black folks is having? The only success we have is Roots and 12 Years a Slave and s**t like that, huh? F**k ya'll. I ain't watching that s**t."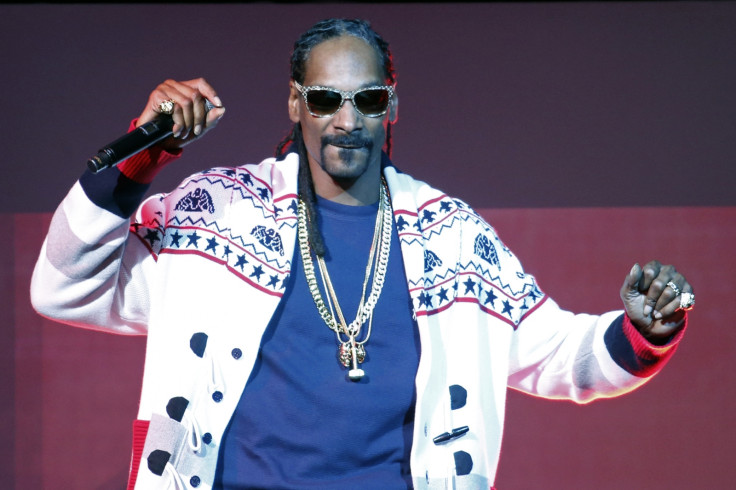 Will Packer, who has produced the Roots reboot, has counteracted Snoop Dogg's comments by stating: "I understand it. But at the same time, I vehemently disagree. I don't think we should get too comfortable as a country, as a society or as a race of people. I think this is a story that's important enough it should be told in repeated ways."
Packer, known for his work on the films Straight Outta Compton and Think Like A Man, also noted the irony in Snoop Dogg, 45, using the N-word in his explanation of why he is against slavery films and shows. The producer added: "I couldn't help but think there's a ghost of some horrendous slave owner that is smiling and smirking as he watches this black man call himself that."
Opinion appears to be equally divided on social media with one against the series commenting: "Snoop is right to a degree. As black people shouldn't reward Hollywood by allowing them to continue to profit from our struggle." Another said: "Roots being played on Memorial Day. Snoop right, they keep beating that abuse in our heads man."
However one Twitter user disagreeing with Snoop Dogg's ideal said: "I can kind of understand where Snoop is coming from but slavery was part of American history I don't see anything wrong with roots," while another weighed in: "I like Snoop but he's wrong to call for the boycott of #Roots Should we boycott is gangsta music? No!"
Watch the Roots (2016) trailer: