Amber Heard has revealed her income and expenses in court documents related to her divorce from husband Johnny Depp. The Magic Mike XXL actress claims to have earned nearly $27,000 in 2016 as of 31 May with royalties stemming from appearances on various TV shows and films.
Heard, 30, filed for divorce from Depp, 52, in May 2016 after 15 months of marriage and has since accused the Pirates Of The Caribbean actor of domestic assault. As a term of their divorce, Heard is demanding that Depp pay spousal support and has enlisted her lawyer to file documents listing her earnings.
In the papers obtained by CNN, Heard spends $10,000 a month on rent, $10,000 a month on entertainment, holidays and gifts, $3,000 a month on health care that is not covered by insurance and $2,000 on eating out at restaurants. Heard reveals that an additional $10,000 is spent monthly on pet supplies, her publicist and agents, while her lawyer, believed to be Samantha Spector, is receiving $550 an hour for her service.
Heard is receiving royalties from her appearances on TV series including The Cleveland Show and The Late Late Show. The actress has earned $10,000 in royalties from her role in Magic Mike XXL, more than $6,000 for Paranoia and $19.20 from 2011's The Rum Diary, which also starred Depp.
According to Forbes, Depp's fortune is estimated to stand at $400m and is allegedly made $30m in 2015 alone. The Alice Through The Looking Glass actor has rejected Heard's allegations of domestic assault and said in a statement through his lawyer: "Amber is attempting to secure a premature financial resolution by alleging abuse. Her current application for a temporary restraining order along with her financial requests appears to be in response to negative media attention she received earlier this week after filing for divorce."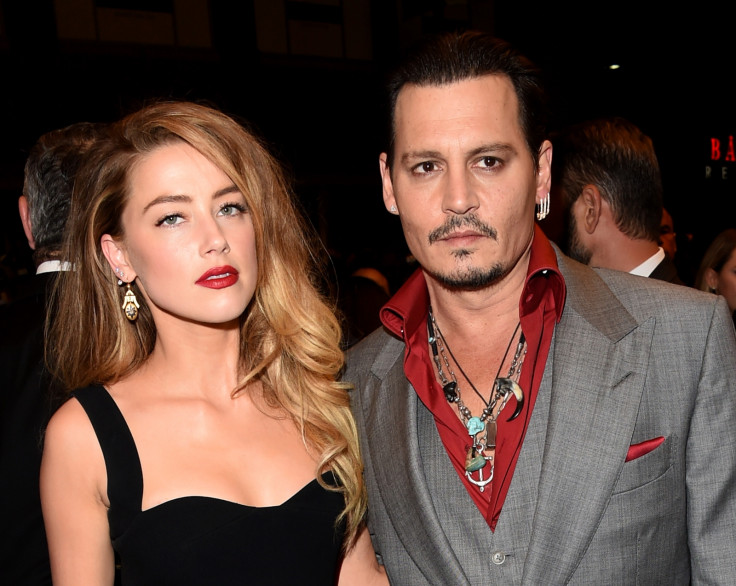 Heard alleges that Depp threw an iPhone at her face on 28 May leaving her with a bruise around her right eye. Heard was granted a temporary restraining order by a judge but the officers who were called to the couple's house reportedly state they saw no visible injuries on the actress.
According to TMZ, the officers have been interviewed by superiors at the Los Angeles Police Department. They allegedly say that Heard would not give them access inside the property, did not mention Depp and mentioned only a verbal dispute, not physical.