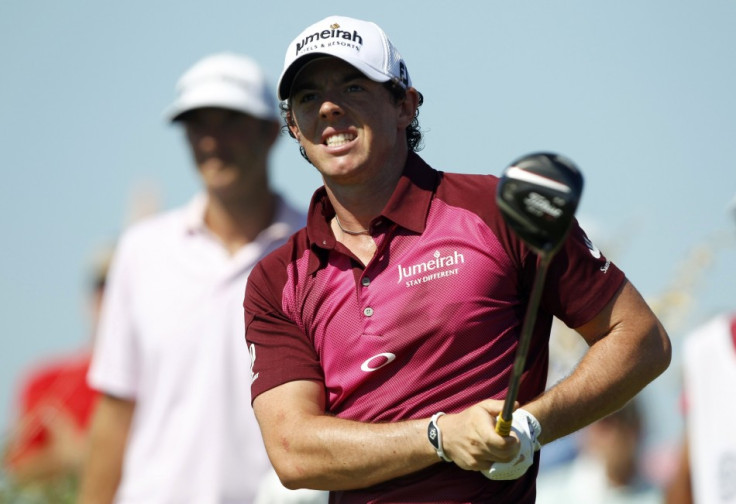 Rory McIlroy's rivals have paid the Northern Irishman the ultimate compliment, with Luke Donald claiming his performances at the moment are like Tiger Woods' when he was at his best.
McIlroy has now won five titles this year, culminating in a brilliant victory in the final European Tour event in Dubai in which he beat Justin Rose's course-record final round of 62.
And Donald believes that McIlroy's form at the moment is reminiscent of Tiger's performances when the American couldn't be caught by any of his rivals on the course.
"He showed a lot of grit and determination," he told reporters. "It capped off an amazing year for him.
"Rory has been the best player all year and that was some finish. You have to give him a lot of credit for digging deep.
"It was like watching Tiger on one of his best days, and it emphasised how hard we are all going to have to work to have any chance of living with him."
Donald admitted that McIlroy has set a high benchmark for anyone hoping to topple the 23 year old in the near future.
He explained: "I think he'll be around for a long time but it's good because he'll push me to work harder."
For McIlroy, the win has capped off a successful season all round, and he said he couldn't have imagined a better way to bow out of the year.
"I wanted to finish this season the way I believed it deserved to be finished," said McIlroy. "I didn't want it to tale off timidly. It means a lot for me to finish in this fashion. Justin gave me the opportunity to do what I did."
Current World Rankings: 1. Rory McIlroy (Northern Ireland), 2. Luke Donald (England), 3. Tiger Woods (USA), 4. Justin Rose (England), 5. Adam Scott (Australia), 6. Lee Westwood (England), 7. Louis Oosthuizen (South Africa), 8. Jason Dufner (USA), 9. Webb Simpson (USA), 10. Brandt Snedeker (USA), 11. Bubba Watson (USA), 12. Ian Poulter (England), 13. Phil Mickelson (USA), 14. Steve Stricker (USA), 15. Keegan Bradley (USA), 16. Nick Watney (USA), 17. Peter Hanson (Sweden), 18. Matt Kuchar (USA), 19. Dustin Johnson (USA), 20. Ernie Els (South Africa)