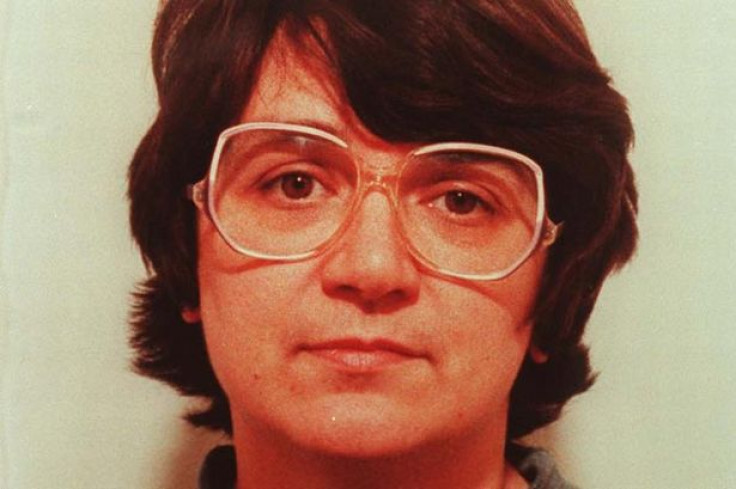 Serial sex killer Rose West has grown an "impressive" moustache and growls at inmates in Low Newton Prison, according to reports.
A source at Low Newton Prison in County Durham, where West is serving a whole life sentence, said she was shunned by fellow prisoners.
West, 61, has been sporting the moustache for weeks and also "growls" at anybody in her way.
The serial sex killer is said to look drastically different from widely circulated images of her, such as the one above.
"Her hair is grey and she has got an impressive moustache," a source told the Mirror.
"She is always closely guarded when she is eating. She almost always sits at the same table. She is usually by herself, she does not like anyone sitting with her.
"People try and stare her out, but she won't look away."
Last week, it emerged inmates at Low Newton turned against West after three TV documentaries were aired about her sado-sexual killing spree with husband, Fred West.
The twisted couple murdered at least 10 victims - many of them young women who were sexually abused and tortured.
Their home in Cromwell Street, Gloucestershire, was wear many victims were buried and it became known as the 'House of Horrors.'
Husband Fred West hanged himself in a prison cell in 1995 before being convicted.