Rossoneri Swoop for Lopez But Still Keen on Tevez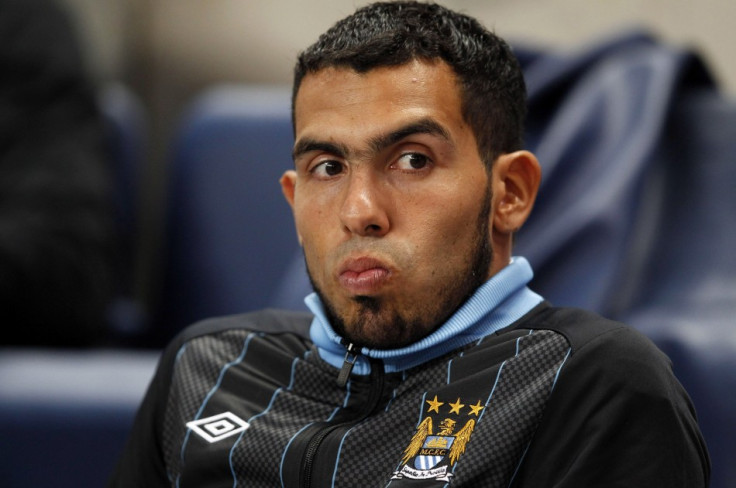 AC Milan are set to beat Fulham in the race to sign Catania striker Maxi Lopez, but only if they fail to agree terms with Manchester City's Carlos Tevez.
Tevez was close to agreeing a move to the Rossoneri earlier this month only for the Serie A side to pull the plug on negotiations with City.
Milan now look likely to bring in Lopez instead, after Catania revealed they have rejected an approach from Fulham.
"We have had an agreement with AC Milan for some time," Catania club administrator Pietro Lo Monaco is quoted in the Telegraph. "Lopez is close to becoming an AC Milan player.
"We have rejected Fulham's offer. Now we wait for the Rossoneri to make a move as it has to resolve a minor issue.
"At this point it's likely that Maxi will play the next game with the Rossoneri."
And Milan vice-president Adriano Galliani confirmed the club's interest in Lopez but insisted the deal is far from complete and could be complicated if an agreement can be put in place for Tevez before the end of January.
"Tevez wants Milan? We also want Tevez," Galliani is quoted in the Telegraph.
"We shall see, there are still seven days left until the end of the transfer window. If Tevez does not arrive, then Maxi Lopez will join us," Galliani said. "Either one or the other, certainly not the two of them."
"I think he [Lopez] is already in Milan but we will now see what happens.
"His medical? We must be calm, we need to wait a few more days. Maxi Lopez is a player that interests us a lot and it's likely that he will arrive. The situation is very simple, we have an agreement with Catania and with the player."
Tevez has been repeatedly linked with a move abroad in January, with Inter Milan and Paris Saint-Germain also interested in the player.
Discussions were rumoured to have taken place between the Argentine's representatives and PSG last week and the club's sporting director, Leonardo, has admitted the French side would be prepared to make sacrifices to sign the player.
"Tevez has a great contract with Manchester City and it's a difficult situation to deal with," Leonardo is quoted on Sky Sports.
"If PSG has an opportunity, we will do [a deal] if it's good for everyone. The transfer window is very difficult. Now you do not want to do foolish things. We want to do things well to protect the club, the players who want to come, who believe in the project.
"It is true that with a player like Tevez, we know that we must make sacrifices."
© Copyright IBTimes 2023. All rights reserved.