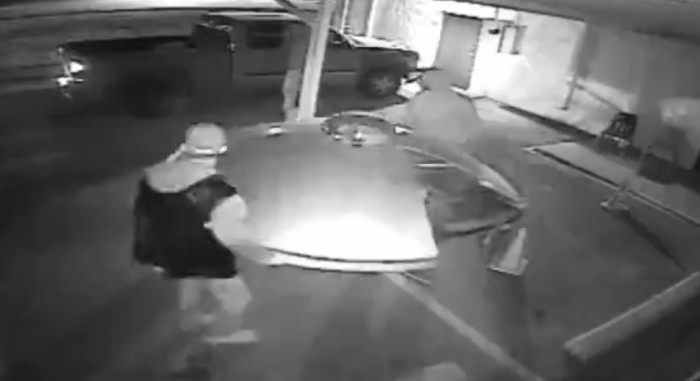 A flying saucer which was stolen from Roswell, New Mexico by three men in a pick-up truck, has been found in a ditch two miles from town close to Highway 70. The silver, fibreglass model, which has for years been a fixture outside a local UFO museum, had recently been blown from its mount during a storm and was being stored at the rear of the museum prior to being repaired when it was taken.
Roswell Police issued an urgent appeal on Facebook when the flying saucer went missing - one that could perhaps only have been written in Roswell. "Be on the lookout: Missing spaceship," the post read. They were soon deluged with suggestions from other users, including one that perhaps the aliens had come back for their spaceship. It is unclear why the model was taken and badly damaged, but the museum's owners are hoping it will be repaired and back in place before the annual alien festival in July, when thousands of alien hunters descend on the town.
Roswell has been synonymous with the search for aliens since rumours spread that in 1947 a genuine UFO crashed in the desert nearby and the bodies of aliens were allegedly removed and stored at Area 51. Photographs said to be from an alien autopsy added to the myth and the events have featured in numerous films, TV shows and numerous other popular references. The official explanation - that the wreckage was from a weather balloon - has been accepted by most alien-hunters.
However, the town is now a major tourist attraction and particularly popular with conspiracy theorists, X Files fans and others who believe "the truth is out there." Which it may well be - but the museum is just glad their own flying saucer is now back where it belongs. Even if it does look like it was in a crash, just like the one back in '47.