Far-right demonstrators from the British National Party (BNP) are descending on the South Yorkshire town of Rotherham, in what it claims is a protest about the child abuse scandal. But which anti-racist activists say is an attempt to stir up racial unrest. A larger protest is planned for 13 September.
The BNP are gathering in Parkgate in the town centre to demand a public inquiry into the scandal, in which at least 1,400 young girls from the town were abused over many years, mainly by residents of Pakistani descent. A small group of activists from the English Defence League (EDL) and Britain First have been picketing the town's police station for the last few days, demanding the sacking of those in positions of authority who they claim did nothing to prevent the abuse.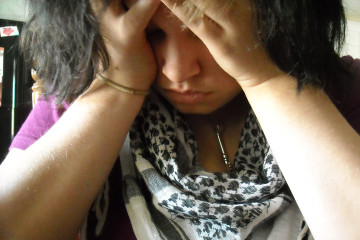 BNP President Nick Griffin was charged with "using words or behaviour intended or likely to stir up racial hatred" in 2004 when he spoke out about "grooming", as well as other subjects. Griffin was later acquitted of all charges.
Anti-racist organisation "Hope Not Hate" will also be in Rotherham in a bid to oppose the BNP march, claiming the far-right groups simply want to stoke up ethnic unrest in the town.
"Hope Not Hate highlighted the issue of grooming in 2005," says a statement on the group's website. "We were attacked and even libelled – we were called racists. Today, people from a variety of extremist groups are heading to the town to try and cash in on people's horror and revulsion."
There was widespread outrage following the publication of Prof Alexis Jay's report on 26 August, in which the extent of the abuse in Rotherham was laid bare.
The report said many people within the authority were afraid to confront the problem because of a fear of being perceived as racist.
"Several councillors interviewed believed that by opening up these issues they could be 'giving oxygen' to racist perspectives," stated the report, "that might in turn attract extremist political groups and threaten community cohesion."
However, many local Muslim leaders have angrily condemned the suggestion and say any Muslims who were involved in abusing young girls – mostly white and from disadvantaged backgrounds – must be prosecuted and condemned.