The role of police and crime commissioners will be abolished by a Labour government in the wake of the Rotherham child sex abuse scandal.
Ed Miliband is currently holding a review into the much-criticised posts amid signs they have proved unaccountable, failed to engage the public and fallen into disrepute, a problem sharply highlighted by the refusal of Labour PCC Shaun Wright to quit over the Rotherham affair.
Labour's police spokesman, Jack Dromey, has insisted the review is still under way and no final decision has been made.
But a Labour party source has told IBTimes UK that the pet Tory project has proved a disaster and was "finished"; the only remaining decision to be made before an official announcement was over precisely what would replace them.
Sources are careful not to suggest the decision is a direct result of the Rotherham scandal and the refusal of Wright to stand down and accept responsibility. So far, he has only chosen to quit the Labour party despite being urged by Miliband to resign from his job.
But it is clear the incident has helped further underline the widespread lack of public confidence in the system.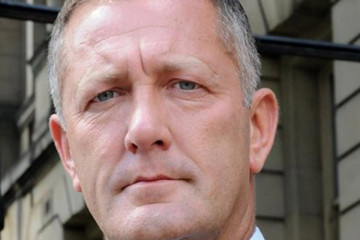 Sources also stress the fact that the public has refused to embrace PCCs, with the most recent election for a commissioner in the West Midlands seeing Labour's David Jamieson winning with only 10% of voters bothering to turn out.
The next elections for all 41 PCCs in England and Wales are due to take place in May 2016 and there is now a real prospect they will not go ahead.
The Tories and Liberal Democrats pledged to abolish the old local police authorities in their 2010 election manifestos, partly on the grounds they were not accountable enough to electors.
The first polls took place in 2012 amid clear signs there was little public interest in having yet more elected officials and suspicions they would become politicised as candidates attempted to outdo each other on who would be toughest on high-profile crime.
The commissioners have the power to hire and fire chief constables, set policing priorities and run budgets.
Former Metropolitan Police commissioner Lord Stevens was previously asked by Miliband to examine the system and concluded it was flawed and should be reformed to offer better oversight.
Miliband has accepted the overall conclusion but it is now clear the next party manifesto will promise to abolish the current system.
Reluctance to go down that path so far has partly been because of the number of former Labour MPs who have become commissioners with just under half the current posts held by Labour candidates.
The other problem Labour is struggling with is to come up with an alternative that will not appear to be politicising the system and that will attract public confidence.