One of the 15 victims who gave evidence in the Rotherham child abuse trial has also alleged she was raped by a local politician. The allegation can finally be reported following the imprisonment on 26 February of three brothers and their associates, who groomed, sexually abused and pimped young girls in the south Yorkshire town for more than a decade.
Arshid, Basharat and Bannaras Hussain were sentenced to a total of 79 years in prison between them on multiple counts of raping and exploiting teenagers. Their uncle and two associates also received jail time for their part in the gang.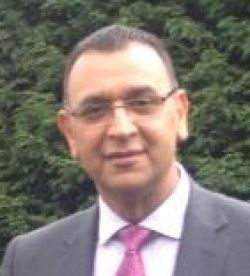 The victim said in an interview with police before the trial began that her alleged rapist was "Mr Akhtar, now councillor," according to The Times. The victim said the rape occurred when she was working at a taxi office in Rotherham, but would not discuss the allegation with police until the current trial was over.
Another teenage victim described witnessing "an MP or councillor from Rotherham" as among the men who came to a house in Rotherham to have sex with her, said prosecutor Michelle Colborne, QC. The girl believed he was related to the Hussain brothers.
It is not clear if the man accused of the rape is Jahangir Akhtar, a former Labour deputy leader of Rotherham council, who is a distant relative of the brothers and who used to run a local taxi service.
Akhtar, 55, resigned following allegations that he had helped his relative Arshid Hussain, accused of grooming a 14-year-old girl, avoid prosecution when handing over a missing girl to police. That girl, now 30, was among the witnesses who gave evidence at Sheffield Crown Court on the sex-grooming ring.
Akhtar was not a defendant, and has strenuously denied any "any involvement in sexual offences against children". He told The Times that he had "never, ever raped" and insisted that he had "never, ever engaged in the activities" described in court.
The Times reports that an inspection of the local authority conducted last year after details of the grooming ring emerged, found that "Mr Akhtar was an intimidating and powerful figure in Rotherham. The former taxi driver was thought to have 'influence that extended to the police'. His taxi licence was later suspended by the council for reasons that have not been made public."