South Yorkshire Police have made three arrests in connection with high-profile sex abuse rings operating in Rotherham, as well as similar cases in Sheffield.
Two men were arrested in South Yorkshire, a 28-year-old in the Hackenthorpe area of Sheffield and a 23-year-old from the Arbourthorne area of the city. A 21-year-old man was arrested in Leeds in connection with the inquiry.
All three men were detained on suspicion of committing sexual offences against young girls between 2005 and 2009 in Rotherham and Sheffield and will be questioned by detectives. Their names are not yet available.
Some 1,400 children are thought to have been abused in Rotherham alone between 1997 and 2013, even though the first convictions took place as long ago as 2010.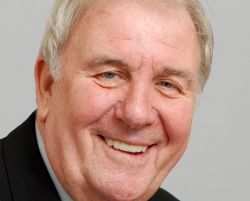 The full extent of the horrific abuse against children as young as 11 was laid bare in the Jay Report, which found children were often abducted, beaten and trafficked across the country, while senior council officers and police were in denial and ignored complaints in case they were seen as racist.
The report's author Alexis Jay wrote: "It is hard to describe the appalling nature of the abuse that child victims suffered. They were raped by multiple perpetrators, trafficked to other towns and cities in the north of England, abducted, beaten, and intimidated.
"There were examples of children who had been doused in petrol and threatened with being set alight, threatened with guns, made to witness brutally violent rapes and threatened they would be next if they told anyone.
"Girls as young as 11 were raped by large numbers of male perpetrators."
The council leader Roger Stone stepped down after publication of the Jay report.
The Rotherham abuse scandal was broken by Andrew Norfolk of The Times, who won a number of awards including the Paul Foot award for his work. However the follow-up to the Jay Report, the Casey Report, found a continuing culture of denial in Rotherham, with some members claiming they were being victimised by the "Murdoch Press."
Earlier this month Rotherham's entire cabinet resigned after the leadership was branded "wholly dysfunctional" by Communities Secretary Eric Pickles. A team of government commissioners have been tasked with improving standards across the council.
As well as in Rotherham, a number of other major exploitation rings have been uncovered across the UK, in cities including Rochdale, Oxford and Derby.