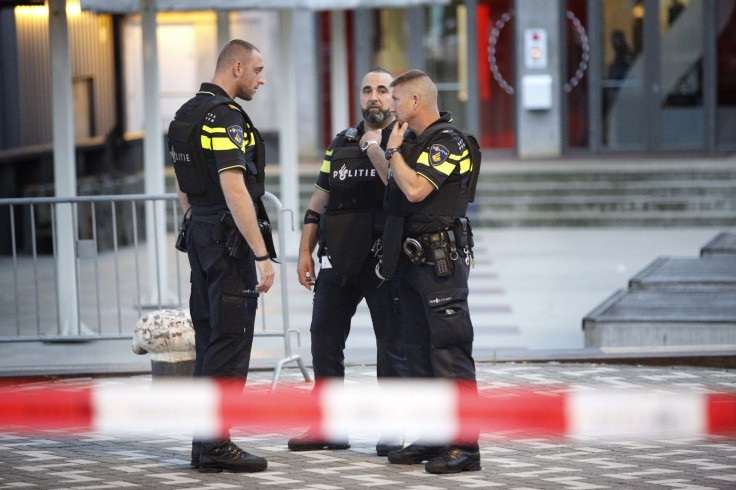 A rock concert planned for Rotterdam has been cancelled following a tip-off about a terror threat by Spanish police.
The US band Allah-Las were due to play at the Maassilo venue on Wednesday (23 August) but this was called off after information came to light about a possible attack.
A van carrying gas canisters was found nearby and the driver was arrested, the city's mayor, Ahmed Aboutaleb, told journalists.
He added that it wasn't clear whether the terror threat and the van were connected. A bomb squad is examining the vehicle.
"Police took this information seriously enough that after discussion with organisers it was decided to cancel the event," Rotterdam police said in a statement.
The show had not yet started when the decision to cancel it was made around 7pm local time, before doors opened.
Dutch television showed police in body armour outside the venue and what appeared to be members of the band leaving the venue in a white van with a police escort.
It was reported that there was no link between the Barcelona attack and the information about the Rotterdam plot, which was due to a long-standing investigation by the Spanish Civil Guard.
Aboutaleb said: "It would be wrong at this moment to pile up these facts and conclude: thus there was a plan to attack with gas bottles...because that was the picture last week in Barcelona. I would be careful with that," he said, according to the Telegraph.
The band Allah-las a four-piece from Los Angeles. In an interview with the Guardian in 2016, they said the chose the word Allah, Arabic for God, because it was a "holy sounding" name.
"We get emails from Muslims, here in the US and around the world, saying they're offended, but that absolutely wasn't our intention. We email back and explain why we chose the name, and mainly they understand, said the lead singer, Miles Michaud.
The threat level in the Netherlands is at "substantial", where it has been for several years.
It comes only days after an attack in Barcelona left 14 people dead and dozens injured after terrorists drove a vehicle into the Las Ramblas area of the city.