The British Royal Family have kept mum on the hit Netflix series about their dynasty, The Crown, until now.
Princess Eugenie has given the multi-award winning drama her seal of approval and claims that she is a fan of the show, which relives her grandmother's early reign.
Despite The Crown delving into personal family matters and scandals such as Princess Margaret's affair with divorced Captain Peter Townsend, Eugenie sung its praises to an audience at the China Exchange in London on Wednesday night (17 May).
"I did watch a couple of episodes of The Crown. It is filmed beautifully. The music is wonderful, the story is beautiful. You feel very proud to watch it. I can't speak for everyone but that's how I felt when I watched it."
Eugenie – who works as an associate director at art gallery Hauser and Wirth – even revealed who she'd most like to portray her in the show.
Though she is only 27, Eugenie has a very famous British beauty in mind to play her, and she's a lot older than her at 43.
On being asked who could channel her in a future series, she said: "I think Kate Beckinsale is pretty cool." Referring to the actor's 2001 Hollywood movie, Eugenie said: "Pearl Harbor was my favourite film, I admit that. I watched it every day for about a year."
But the candid royal claims that she had dreams of becoming an actress herself, adding: "I always wanted to be an actress. I did act at school. I did Hello Dolly. I sang as well."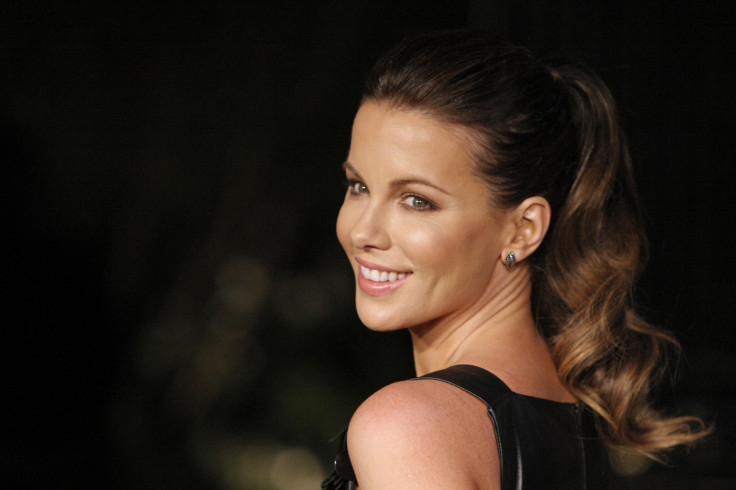 The youngest daughter of Prince Andrew, Duke of York, and of Sarah, Duchess of York, is eighth in line to succeed her grandmother, Queen Elizabeth II, but does not carry out public duties since she receives no allowance from the Privy Purse.
A "secret engagement" between her and wine merchant Jack Brooksbank was widely reported in December last year, though this has not been confirmed by the Palace.