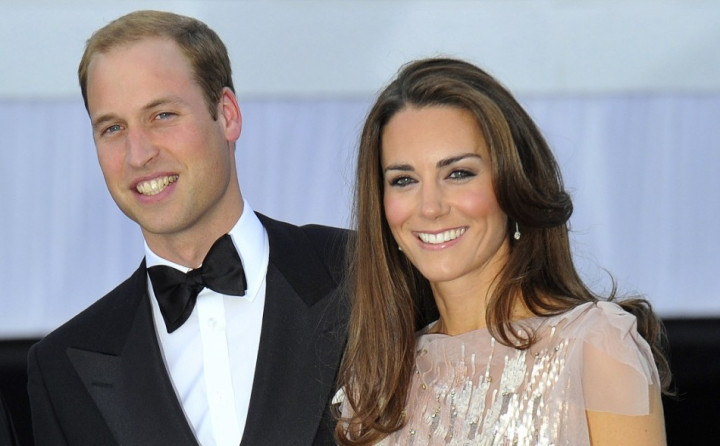 The name of William and Kate's royal baby is turning in to the biggest-ever novelty betting spree.
Online bookies are cashing in as punters place bets on the name of the new Prince of Cambridge.
The birth has unleashed a fresh torrent of royal fever, triggering a spurt of betting online and making it into an "even posher Grand National," according to one pundit.
George is currently the overwhelming favourite, with William Hill giving odds of 5/2.
A William Hill spokesman said: "George was the second most popular name before we knew whether the baby would be a boy or girl, so now it moves into pole position and is the red hot favourite to be the name of the new Prince."
The popularity of George may be a surprise considering the name has a mixed history in the Royal House. The Regency Georges of the 18th century were hated and ridiculed for their greed and indolence. But George V and VI rehabilitated the name by being inspirational war-time monarchs in both world wars.
Behind George lies one of the more unusual candidates, Louie - the name of the French King who had his head chopped off by angry subjects in 1793.
Despite the name's inauspicious past, the odds on Louie were just 12/1 with Ladbrokes - neck and neck with Henry, which has received a flood of bets from punters.
Ladbrokes spokesperson Jessica Bridge told IBTimes UK: "As soon as the news broke of the birth, we were taking £900 a hour on the name. Henry is causing us a headache, as it will be a pay-out of £100,000. So we're staring down a bit of a royal cannon on that one.
"As soon as we found out the sex, then the betting went in to overdrive. This is a really unusual event, it is the most exciting novelty event we've ever seen. It's like a posher Grand National."
At 500/1 is Game of Thrones prince, Joffrey. Kate and WIlls are unlikely to choose to name their bundle of joy after the bloodthirsty teenager who lusts for power in the smash-hit fantasy series.
Reports suggest we won't have to wait long to learn the name of the third in line to the throne - the announcement is odds-on to be made public by midnight today [23 July].