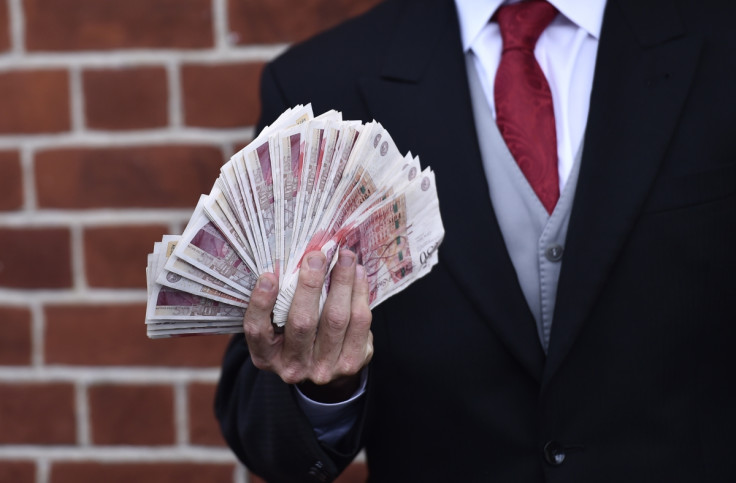 Royal London Asset Management, a shareholder in all major banks across the UK and Europe, has warned banking executives not to expect huge salaries and bonuses like their US counterparts, especially if financial performance of their bank is poor. The UK-based investment management company issued the warning after Tidjane Thiam, chief executive at Credit Suisse, asked the board to slash his bonus.
Thiam's request came after the Swiss financial services firm reported its first full-year loss since 2008 for 2015. As part of a cost-cutting programme, it has even recently announced that it is cutting 4,000 jobs.
Like Thiam, John Cryan, co-chief executive of Deutsche Bank, too has sacrificed his bonus. He said that he will take zero bonus after his bank posted an annual loss of €6.8bn (£5.3bn, $7.6bn).
Ashley Hamilton Claxton, corporate governance manager at Royal London, praised Thiam saying he "should be congratulated on taking the decision to reduce his bonus this year. Although we know recruitment and retention in the banking sector is a challenge, it is absolutely critical that pay remains tied to performance."
She warned other banks to behave well and said, "We will be watching the banking sector carefully as we cast our votes at this year's round of annual meetings. The banking sector has gained a lot of criticism and so we need to be vigilant."
Royal London is concerned that huge payments in terms of salaries and bonuses, especially for failure, will not only damage the banks' reputations but will also be a waste of investors' money.
Claxton said that while it was ultimately the board's decision to set pay, "We do expect them to consider performance first of all, and to be aware of the wider debate on pay." Recognizing that recruitment and retention was also an issue, she added that pay will not decline completely.
However, heads at banks have argued that it is important to pay high salaries and bonuses to top executives, in order to retain them. A drop in compensation will make them move to the US, where bigger pay packages are being offered, they said, according to The Telegraph.
Claxton, who did not buy into this argument argued, "For most sectors we see it as UK-European competition, we don't accept the argument that they have to increase pay to keep up with US, we don't see it as a valid argument. With UK banks we look at the UK comparators."