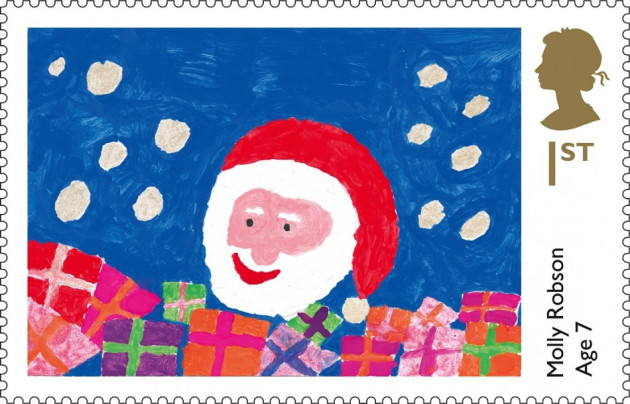 Royal Mail has announced the winners of its competition to design this year's first and second class Christmas stamp designs.
The first class stamp was created by Molly Robson, aged seven, from Horsham in West Sussex.
Her stamp called 'Santa' features Father Christmas among a sea of presents with snow falling in the background.
Winning the second class stamp design was Rosie Hargreaves, 10, from Ivybridge in Devon. Her 'Singing Angels' shows three angels complete with halos and wings singing on a starry night.
Rosie and Molly's designs were chosen from 240,000 entries from children aged between four and 11. They were asked to design a stamp based on the question 'What does Christmas mean to you?'
The winners attended a prize-giving ceremony at Clarence House, where they met Prince Charles and Royal Mail chief executive Moya Greene.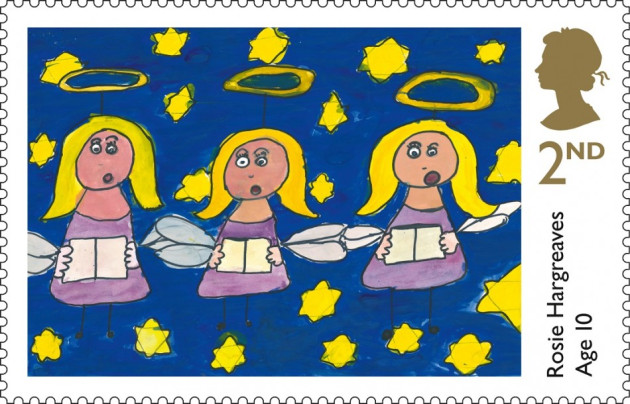 Charles, who led the judging panel that chose the winning designs, presented Molly and Rosie each with a framed copy of their stamp.
As well as having their stamp circulated from 5 November, their names will appear on the stamps for the first week of sale, with the message: "Molly Robson/Rosie Hargreaves - Winner of Royal Mail's Christmas Stamp Design Competition."
Greene said: "These wonderful images capture perfectly what Christmas means to many people throughout the UK.
"We were overwhelmed that the competition received more than 240,000 entries and Molly and Rosie now follow in the footsteps of some highly acclaimed children's' designers and illustrators who have designed Royal Mail's Christmas Stamps in the past."
This is only the third time in Royal Mail's 500 year history that children have designed Christmas stamps - the two previous times were in 1966 and 1981. Both designs were also approved by the Queen.
As well as their framed stamp, each of the girls was given £1,000 in vouchers and £1,000 for their schools.