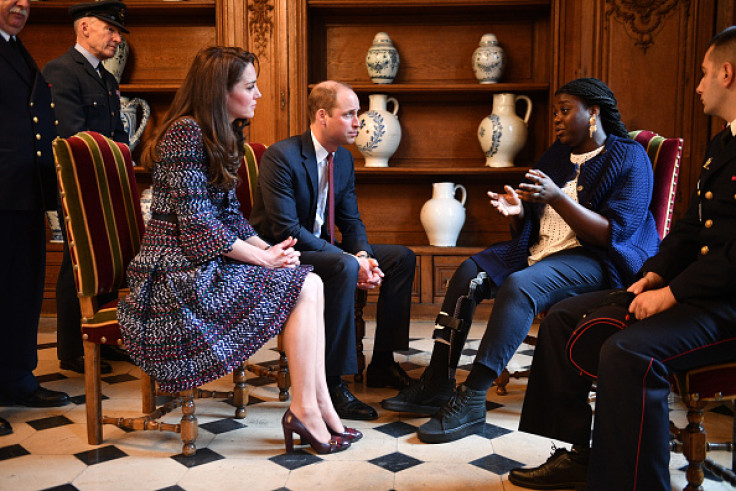 She was considered a fashion icon even before her marriage to Prince William in 2011, and the Duchess of Cambridge proved she still has a certain je ne sais quois when it comes to style.
During William and Kate's official royal visit to Paris over the weekend, the 35-year-old duchess wowed in a subtly chic outfit by French mega-designer Chanel.
And despite her love of recycling outfits, Middleton splashed out to impress her Parisian counterparts by donning the custom-made cotton-tweed design for the first time.
Inspired by a red, white and black coat in the designer's 2017 spring/summer ready-to-wear collection, the waist-cinching modified dress featured an on-trend flared sleeve and skirt design with pleats and a wrap-style neckline, ticking many SS17 boxes. But being so in vogue comes at a price, as the ensemble retails for £8,380 ($10,300).
Experimenting with her style, the duchess – who rarely showcases her wealth and status through clothing – sported a logo Chanel waist belt in a nod to the French fashion house.
Running on the same theme, she added a burgundy leather quilted purse with an enamel handle, named the Calfskin Flap Bag, which is from the autumn/winter 2015-16 collection and retails at £3,400 ($4,200). Just the dress and bag alone cost the duchess £11,780 ($14,679).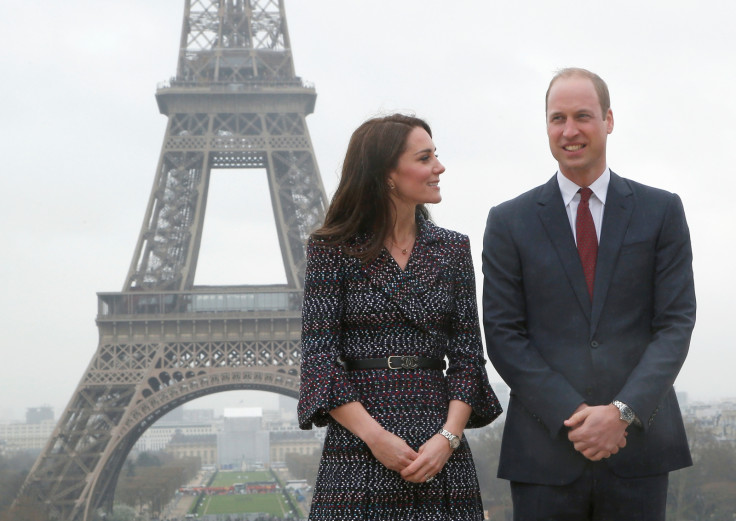 The duchess accessorised elegantly with a gold necklace and earrings from Cartier, the same brand as her silver watch, finishing the outfit off with some deep red buckle high heels from Tod's.
The duchess has taken a recent liking to prints in recent months, choosing designs by the likes of Alexander McQueen and Vanessa Seward in eye-catching patterns. This Chanel number is not too far removed form what she usually goes for, as she tends to gravitate towards form-fitting yet conservative styles from the likes of Catherine Walker.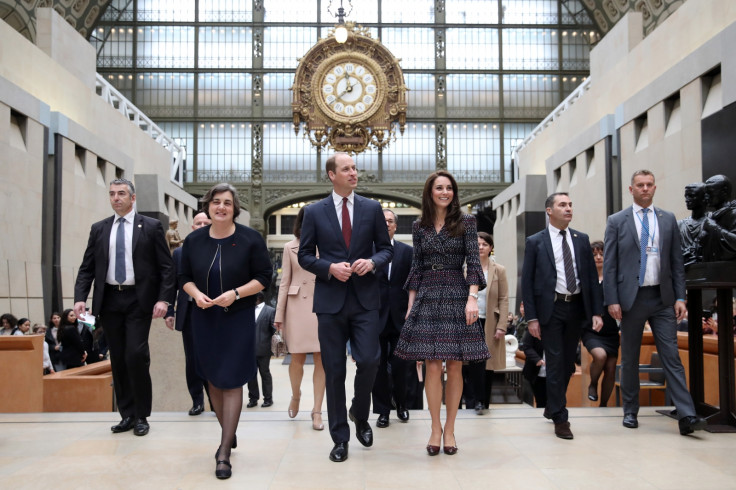 While wearing the super high-fashion outfit in the world's most romantic city, the duchess joined her husband in touring the iconic Musee D'Orsay, which houses the largest collection of Impressionist masterpieces in the world.
They were shown Monet masterpieces, including his 1873 work Poppy Field and his 'parasol' painting from 1886 titled Essai de figure en plain-air femme a l'umbrelle (Study of a figure outdoors: woman with sunshade). While the prince graduated with a 2:1 in geography at St Andrews in 2005, the visit would have delighted Middleton who, as an art-enthusiast attending the same university in the same year, graduated with a 2:1 in art history.