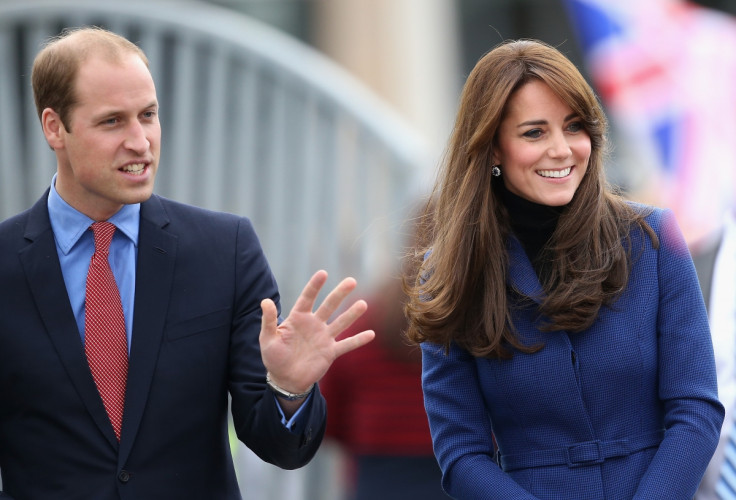 The Duke and Duchess of Cambridge will very soon be on their way to India for their first foreign tour of 2016. It's the first visit to the country for both Kate and William who are said to be eagerly anticipating their 6-day tour.
Revealing details of the couple's itinerary, a Kensington Palace spokesperson said the royal visit will mark the start of "a personal relationship with a country that will play a major global role throughout their lives."
The couple will arrive in Mumbai on 10 April where they will pay their respects to the victims of the terrorist attack on the Taj Palace Hotel in 2008, where the royals will also be staying.
Kate and William will then get a taste of Bollywood as they attend a star-studded charity gala on Sunday evening hosted by the British High Commission. The guest list is expected to comprise a Who's Who of the Indian film industry with Indian superstars Shah Rukh Khan and Amitabh Bachchan expected to be in attendance.
The gala will raise support and awareness for three children's charities that work with some of India's most deprived and vulnerable youngsters including Magic Bus. Launched in 1999 by Matthew Spacie, the charity has helped support almost half a million children.
The Duke and Duchess will personally meet some of the children who have been able to rebuild their lives with the support of Magic Bus at Mumbai's Oval Maidan a public recreation ground where young and old alike gather to play cricket.
Mr Spacie said: "There is a tremendous amount of empathy that I am sure they will feel for the children they meet. I think what is interesting is you see something like Magic Bus and you see whilst the children come from different environments, it's so applicable to children all across the world. I think really that's what they will take away from this... the universality of what they do."
After Mumbai, the whistle-stop royal tour will take Prince William and Kate to New Delhi where they will visit the house where Mahatma Gandhi was assassinated Sky News reports. They will celebrate the Queen's 90th birthday with a garden party, after which they will continue their journey to Assam province and Kaziranga National Park.
Included in their packed itinerary will be a meeting with the revered King and Queen of Bhutan, who are known as the 'Will and Kate of the Orient'. William and Kate will spend two days in the kingdom, taking in a six hour trek up a mountain to the Tiger's Nest monastery. The trip will culminate in a visit to Agra's monument of love, the Taj Mahal where the couple hope to create 'new memories' at the monument where William's mother Princess Diana posed alone for the cameras in 1992.
The trip, has involved a lot of planning least of all reading Kate's wardrobe which is expected to comprise British and Asian designers. Earlier the royals were given some first-hand advice from a group of Bhutanese and Indian students enrolled on the FCO's Chevening Scholarship Programme, at a reception at their Kensington home for a chat ahead of their trip.