Kate Middleton is putting some serious thought into her wardrobe ahead of her first royal tour of India and Bhutan. The Duke and Duchess of Cambridge will travel to Mumbai on Sunday 10 April kicking off an action-packed six day tour.
Their itinerary includes a range of high profile events, which will see them rubbing shoulders with A-list Bollywood stars such as Shah Rukh Khan and Amitabh Bachchan at a charity gala; meetings with local NGO's and children's charities; a visit to a slum; a hike to a mountain top monastery and a visit to the world famous monument of love, the Taj Mahal.
With such a varied schedule, humid temperatures to contend with, and with all eyes on her, Kate has packed 12 to 15 outfits to fit every occasion. According to The Telegraph the Duchess will have at least two outfit changes a day, comprising Indian and British designers.
As well as maintaining her reputation as a style icon, practical considerations are all important and with temperatures of up to 35 degrees, the 32-year-old may well favour some traditional Indian wear, well-suited to the heat. It's thought that amongst the Indian designers, Kate may opt for creations by Saloni Lodha. In November, the Duchess attended the Fostering Excellence Awards in a cobalt-blue dress by Saloni and is likely to call on the services of the Indian-born designer for some of the outfits on the tour.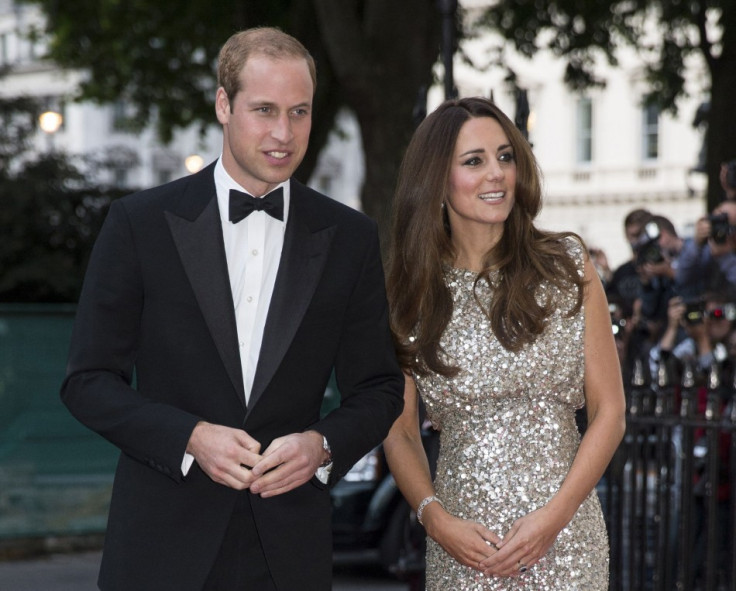 And while a team, led by Kate's private secretary Rebecca Deacon, has gone out to India in advance to recce the locations, providing detailed notes on designs and fabrics that would be suitable, a royal source told the newspaper that the Duchess will have final say on her wardrobe. "She is in charge of it herself and takes an interest in paying tribute to the host country with nods to their culture and local style on at least a few of the engagements. The important factor on this tour is the heat, so that's an issue that plays a big part in the choice of outfits."
The Duchess will also be packing her £106 Hillmaster boots for the grueling six-hour trek to Paro Taktsang, the Tiger's Nest monastery in the remote Himalayan kingdom of Bhutan. She last wore the tough wearing footwear during a trip to Borneo with William when they abseiled in the jungle.
The couple will be taking in a safari at Kaziranga national park where they will visit an elephant sanctuary set up by Mark Shand, the late brother of the Duchess of Cornwall. As well as meeting celebrities, heads of business and industry, the royals are also expected to spend time with children living in slums during a visit to the Malabar Hill area of Mumbai.
The royal couple have confirmed they will also visit the Taj Mahal on their visit, walking in the footsteps of Prince William's mother, the late Princess Diana. "The Duke of Cambridge is of course aware of the huge esteem his mother, the late Princess of Wales is held in India and he appreciates the iconic status of the images that exist of The Princess at the Taj," their itinerary states. "He feels incredibly lucky to visit a place where his mother's memory is kept alive by so many who travel there 24 years on from her visit to the Taj."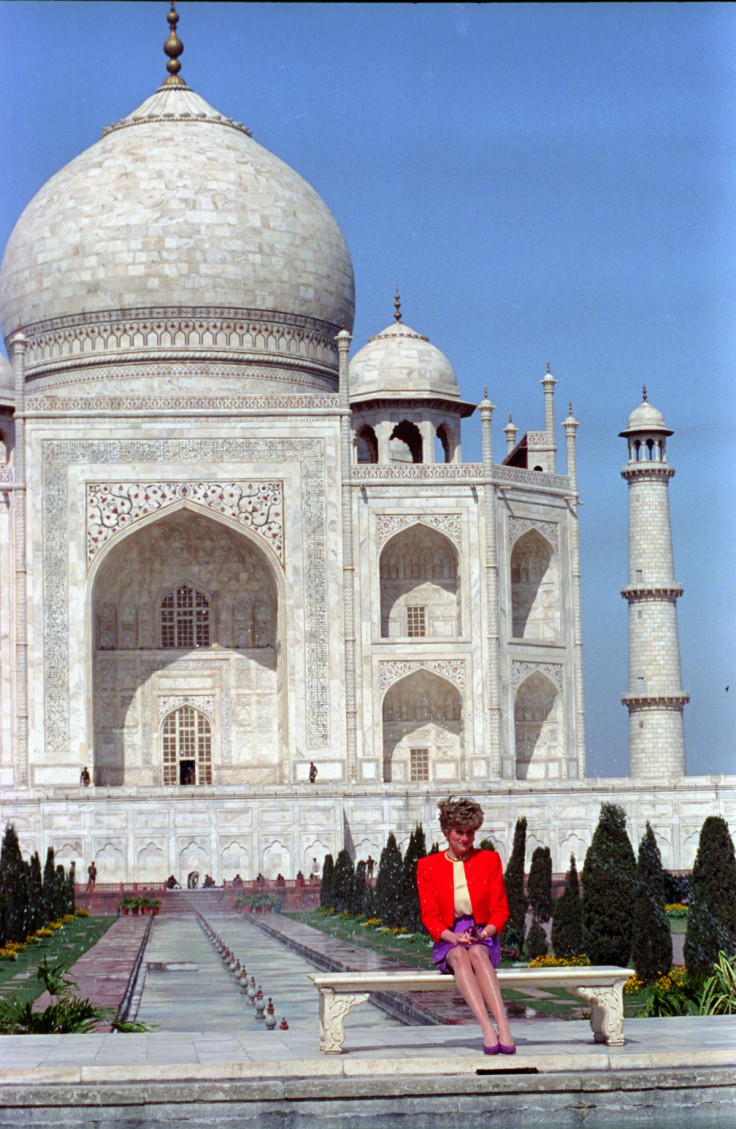 Princess Diana was famously pictured sitting alone in front of the 17th century monument to love in a poignant image that hinted at her unravelling marriage. She and Prince Charles announced their separation just months later. The visit to the world famous monument is expected to be a highlight for William and Kate during their six-day tour, capturing another iconic image.
While a royal spokesman described the royal trip to India as their 'most ambitious and colourful tour' to date, reflected also in the Duchess' extensive wardrobe, it remains to be seen whether Kate might be persuaded to make the ultimate Indian style statement by wearing the country's traditional dress - a saree.

THE DUKE & DUCHESS OF CAMBRIDGE'S ITINERARY FOR THE ROYAL TOUR OF INDIA AND BHUTAN
Day one: 10 April
Wreath laying at Taj Hotel, scene of Mumbai terror attacks
Visit to Oval Maidan ground for children's cricket match and meeting with local children.
Visit to ancient Banganga Water Tank in the upmarket Malabar Hill area.
Dinner and reception with Bollywood stars and figures from the business world.
Day two: 11 April
Meeting with aspiring young entrepreneurs at a GREAT campaign event.
Wreath laying at war memorial India Gate in New Delhi.
Tour of the Gandhi Smriti museum at Old Birla House.
Garden party celebrating the Queen's 90th birthday, where William will make a speech.
Day three: 12 April
Engagement with charity supporting vulnerable young people in New Delhi.
Meeting with senior government leader. Private meeting with NGOs working in New Delhi.
Observing dance and musical performances celebrating Assamese New Year.
Day four: 13 April
Game drive at Kaziranga National Park.
Visit to the Centre for Wildlife Rehabilitation and Conservation.
Visit to the Kaziranga Discovery Centre built by Mark Shand's charity, Elephant Family.
Completion of on an elephant sculpture to mark a 'call for artists' for India's elephant parade.
Day five: 14 April
Arrival in Bhutan for welcome by senior state representatives.
Chipdrel traditional welcome procession in Thimphu Dzong.
Private audience with King and Queen of Bhutan and visit to temple.
Visit to Thimphu's open-air archery venue to observe traditional games.
Private dinner with The King and Queen at Lingkana Palace.
Day six: 15 April
Reception for British nationals in Bhutan and Bhutanese people with strong links to the UK.
Day six: 16 April
Flight to Agra, India, the home of the Taj Mahal.
Visit to Taj Mahal to mark conclusion of the tour.