Warning: Video may be shocking to some readers
The RSPCA has released footage of a man punching and kicking a dog outside a north London supermarket. The video, recorded by an outraged onlooker and passed onto the RSPCA, shows a dog cowering outside a supermarket in Benwell Road, Holloway, repeatedly uses physical force in an attempt to keep it still.
The dog, which is seen trying to approach people walking past, is seen being kicked in the stomach, clearly terrified and in distress. The RSPCA added that the man was also seen stamping on the dog's tail and twisting its ear outside the Co-op supermarket at around 12pm on Monday, 15 August.
The dog is described as a brown medium-sized bull terrier type whilst the man that RSPCA inspectors want to track was wearing a bright blue t-shirt, navy jeans and had short dark hair. The charity today released the video and a statement hoping to track down the man and to check the beaten animal's welfare.
The charity said that the man's behaviour towards the dog was "unacceptable". RSPCA inspector Clare Dew said: "We received a call and have been sent footage showing a man repeatedly punching a dog in the back, trying to get him to sit down, outside the Coop supermarket on Benwell Road in Holloway around midday on Monday.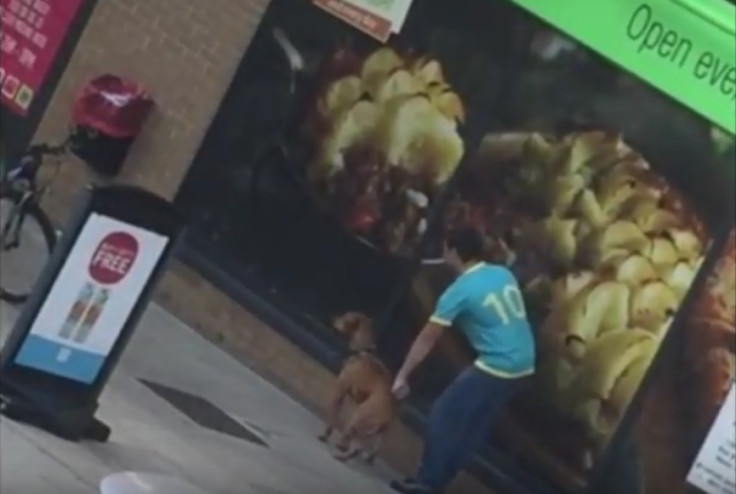 "This behaviour is completely unacceptable, the dog is clearly frightened of the man who is attempting to get him to sit while he waits outside the shop. I'm keen to speak with the man as soon as possible and check on the welfare of this dog and make sure he is alright."