Animal charity RSPCA are hoping videos exposing the increase of animal cruelty cases in England and Wales will encourage people donate during RSPCA week.
The shocking videos released by the RSPCA show harrowing scenes of animal cruelty including a man caught deliberately kicking his dog and a clip which shows how one dog was forced to eat the carcass of another in order to survive after being abandoned.
The charity previously warned that the number of people convicted for animal cruelty and neglect rose by 23.5 percent to1,341 in 2011.
All together the charityhandled 159,759 cruelty complaints leading to 3,114 convictions at a cost of £4,698,137 throughout 2011.
Now the charity are hoping RSPCA week 2012 the shocking footage of the videos of animal cruelty as well as a host of fundraising ideas will see people raise donations to help with the average cost of £459 to help look after an animal.
Press officer Dianne Roberts defended the disturbing nature of the footage, saying: "These videos are not pleasant viewing for anyone but they show the reality of some of the dreadful situations we have to deal with."
RSPCA Weeks runs from started on Monday 30 April and will continue to Sunday, 6 May. Shopping website eBay have already partnered them with them during the week, offering shoppers the chance to donate at the checkout.
Ria Broad, head of campaigns at MissionFish UK, said: "To date eBayers have helped raise over £100,000 for the RSPCA.
"We hope eBayers will continue to support the RSPCA whenever they shop and sell and help stop cruelty to animals."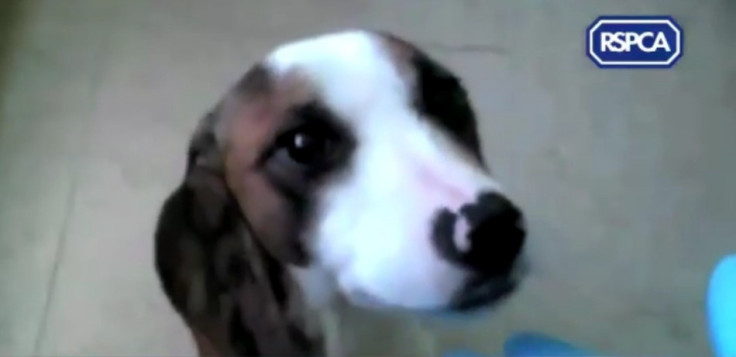 The charity admitted they struggle to deal with increasing number of animal cruelty cases in England and Wales and hindered that they do not receive government or lottery funding.
Sally Case, head of society prosecutions, said: "The RSPCA strives to keep animals with their owners wherever possible and offers advice on improving their welfare.
"Overwhelmingly this advice is followed, but where it isn't, or where someone has already harmed an animal there has to be a way of ensuring that animals are not left to suffer and the RSPCA is the charity people turn to - and we are struggling to continue providing this service.
RSPCA chief executive Gavin Grant described the rise in the number of animal cruelty cases as a "crisis that is stretching us to breaking point."
Visit www.rspcaweek.org.uk to find out about how to help with fundraising or to make a donation.
Warning: The footage contains scenes of animal cruelty that some people may find disturbing.