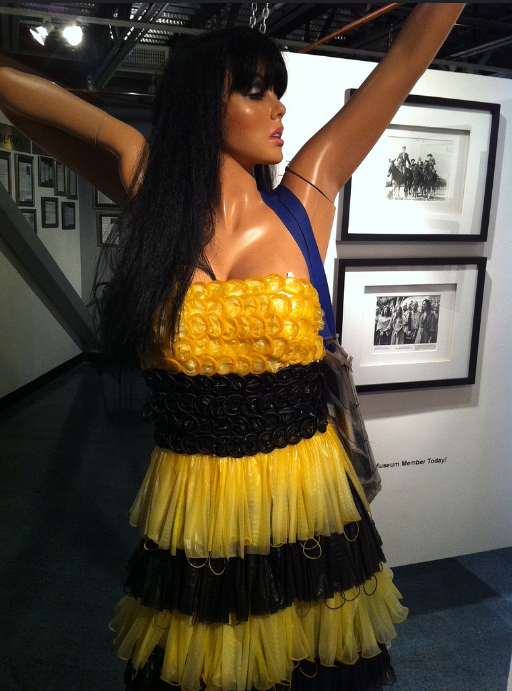 New prom formal wear, designed to get teenagers talking about sexual health, has been launched. Dresses, waistcoats and bow-ties made of condoms are on show in the town of Omaha, Nebraska as part of a campaign led by the Adolescent Health Project.
Some 120 local businesses will also give out free condoms in a coordinated approach to tackling rising teenage pregnancy and STD levels among young people.
"To see a dress or bow tie made of condoms, you're going to start those conversations. It catches you off-guard," said project spokeswoman Jill Heggen.
The new campaign comes on the back of a similar drive in 2016. However, last year only ball gowns were on show whereas this year men's clothes have been incorporated into the displays too.
Levels of STDs such as gonorrhea and chlamydia rose 30% in Douglas County last year, according to the local health department. And 66% of all chlamydia cases are found in 15 to 24-year-olds.
"If we care about our youth, we need to act, and we need to make sure they have correct information available," Dr Adi Pour told Live Well Nebraska.
The Adolescent Health Project has made a reputation for no-holds-barred campaigning. They have previously covered billboards with slogans such as "His and herpes" and "Ignorance is blisters."