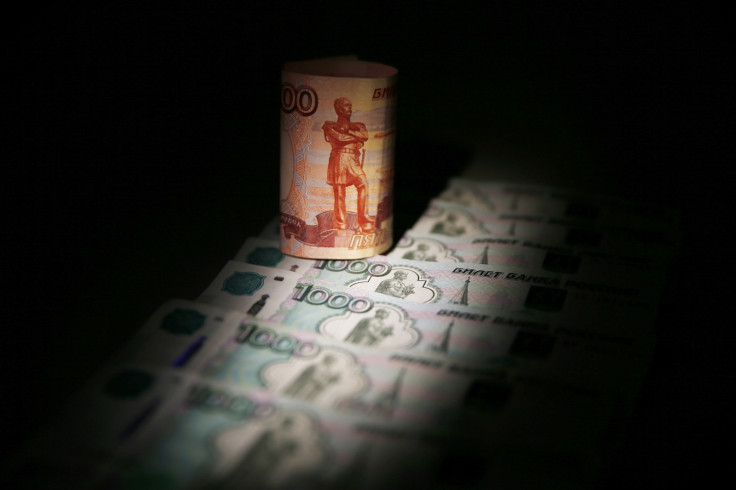 The Russian ruble failed to respond drastically to Vladimir Putin's televised address, after no major policy changes were announced.
The beleaguered currency dipped from 60 to the dollar to 63 during the president's annual speech, before regaining slightly to 61.2 around midday GMT.
Putin implied that there would be no further currency purchases, saying: "To stabilise the currency we might squeeze ruble liquidity. We mustn't give away our forex reserves. We must help with loans. The Bank of Russia and the government in general are acting properly."
He criticised the perceived inaction from the Russian central bank, saying that it "should have acted faster and harder on the ruble". This will fuel speculation that the bank's governor Elvira Nabiullina will be a high profile victim of the crisis.
The ruble has lost 50% of its value against the dollar in 2014, amid western sanctions, falling oil prices and capital flight. Putin claimed that the crisis was completely externally manufactured, but acknowledged that Russia is overly dependent on oil exports.
"The currency crisis has been provoked by external factors first and foremost but not enough has been done by us in diversifying our economy over the last two decades," he said.
Putin also said that there were no plans to implement capital controls, saying: "As far as I know the government and central bank are not going to place limits on exporters and that's the right thing to do. There are no decrees planned to impose artificial limitations."
This will perhaps allay market fears that Russia is to clamp down on the free flow of money in and out of the country.
With Russia banning the import of fresh foodstuffs from the west, consumers have been forced to turn to local produce and prices have risen sharply, accordingly. Inflation is now running at more than 9%, and Putin said that it has to be tackled.
"We also need to fight inflation," he said. "Gasoline and food prices have to be tackled. You must monitor it every day, every week."
Analysts have speculated that Putin's speech show that no major policy changes are imminent.
"In the absence of renewed sharp falls in the ruble, we are unlikely to see a major shift in policy. Interest rates will remain at emergency levels for much of 2015, ruble liquidity will be squeezed, attempts will be made to maintain FX reserves and capital controls remain a measure of last resort," wrote Neil Shearing of Capital Economics.