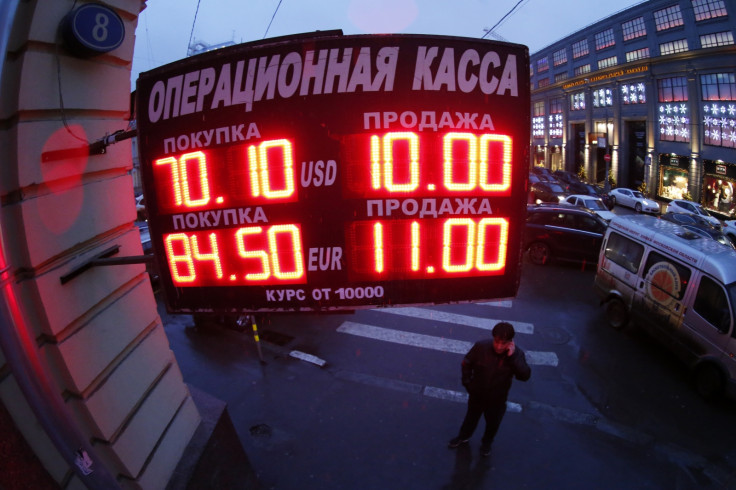 The ruble rallied to 63 against the dollar on Wednesday, enjoying its best day since 1998.
The 7.7% climb against the dollar came just 24 hours after the currency suffered one of its darkest days, falling to an all-time low of 79 against the dollar at one point on Tuesday.
The currency plummeted on Monday just hours after the Russian central bank announced a dramatic hike in interest rates, from 10.5% to 17%, a policy intended to shore up the price of the ruble.
While the losses continued into Tuesday, strong intervention in the currency markets by the Russian central bank and the finance ministry appeared to have reversed the collapse by Wednesday.
Russia's Prime Minister told a meeting of government leaders that it made "no sense to introduce extremely tough regulation. Our future actions should be based on market mechanisms," he said, as quoted by Bloomberg.
The ruble has plunged in 2014, losing around half of its value against the dollar. The dramatic fall has been broadly in line with the falling price of oil, which has lost around half of its value since June.