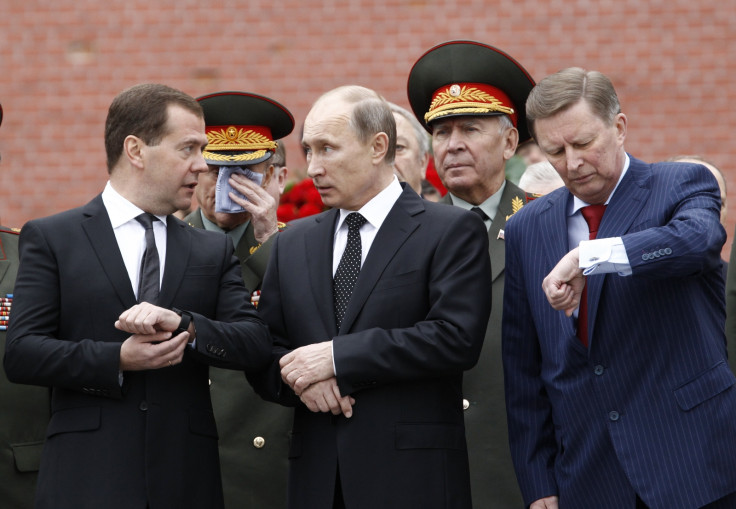 Russian Prime Minister Dmitry Medvedev has ruled out the use of capital controls and said that the country has adequate foreign currency resources to deal with the ruble crisis.
Speaking at a televised meeting with industry leaders and ministers, Medvedev claimed that "emotions have done their work too", implying that panic has played a role in the currency's dramatic collapse.
He said: "All the economic and production goals that you have set yourselves, the country has the currency resources to achieve them.
"We act on the basis that our future actions must be based on market mechanisms. There is no point in bringing in the extremely harsh regulation in this sphere that there was at one time. It doesn't lead to anything useful."
He urged top exporters, including oil giant Rosneft, to behave "responsibly" and to manage their foreign currency reserves in a way that would not disrupt the ruble.
While encouraging exporters to convert their reserves to rubles is not technically a measure of capital controls, it would be greeted as such by markets, said Michal Dybula, chief economist for Central and Eastern Europe at BNP Paribas.
"We're hearing news that policymakers are probably trying to enter an agreement with exporters, either on a gentle basis or rather forcing them to convert their hard currency receipts, particularly for energy or commodities exports, to ruble in order to prop up the country reserves. That's not capital controls per se, if we would look at the more theoretical explanation, but it has the same effect," he said in a telephone interview.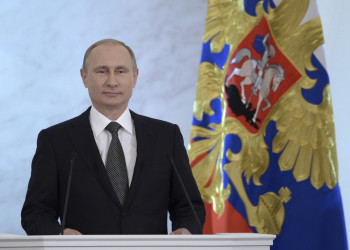 Analysts have also claimed that the Russian central bank's inaction has been "staggering" and that the country will almost certainly enter a deep recession on the back of the ruble's crash, falling oil prices and continued western sanctions.
The currency has lost 50% of its value against the dollar since the beginning of the year and yesterday (16 November) lost an incredible 20% over the space of a number of hours, in response to the central bank raising interest rates by 6.5% to 17%. The ruble recovered significantly in the afternoon, but this only served to emphasise its volatility.
"What's unusual is that it didn't have to be this way. The reaction of the Russian authorities is very puzzling. They've got plenty of ammunition, huge FX reserves, to allow a currency to drop 10% in a day when you have that level of reserves is staggering. Why you would do that, you create the mere extent of the decline. It magnifies risks, concerns. You end up creating risk of panic. Their reactions have been startling," Tim Ash, head of emerging markets research at Standard Bank told IBTimes UK.
Meanwhile, Liza Ermolenko of Capital Economics claims that the true impact of this year's crisis will only be borne out in next year's data.
"The raft of activity data from Russia for November contains some signs that investment has started to weaken, but in general the picture is still of an economy that is stagnating rather than collapsing. The key point however is that these data predate the recent collapse in the ruble. The full effect of the recent events on the Russian economy will only start to show up in activity data next year, but the short point is that Russia is heading for a deep recession in 2015," Ermolenko wrote in a note.