Former New York mayor and top adviser for the new US president-elect, Rudy Giuliani, is being touted as the first choice for the post of secretary of state in the upcoming Donald Trump administration. Previous speculation suggested Giuliani could be appointed as the attorney general.
A senior Trump official told the Associated Press on Monday (14 November) on the condition of anonymity that Giuliani faces no competition. However, another Trump official said John Bolton, a former US ambassador to the United Nations, is also in the race.
When asked about preferred secretary of state contenders, Trump reportedly vouched for Bolton, saying he "would be a very good choice". But when asked if there was anyone else better suited for the role he replied: "Maybe me, I don't know."
The news agency reported that a spokeswoman for Giuliani did not immediately respond to a request for comment on the issue. However, the former mayor announced on Monday night at a Wall Street Journal event that he "won't be attorney general" in Trump's administration.
Among these two names that have surfaced for the crucial secretary of state's role, Giuliani is being seen as an unusual choice, given his limited experience in handling foreign affairs. The 72-year-old is mostly known for his hard-line law-and-order views, AP writes.
On the other hand, Bolton has years of experience in the federal government, making him a more suitable choice. However, he has also raised eyebrows in the past by making aggressive statements like bombing Iran to stop the country from developing nuclear weapons. He reportedly made the suggestion in an opinion piece published in the New York Times in 2015.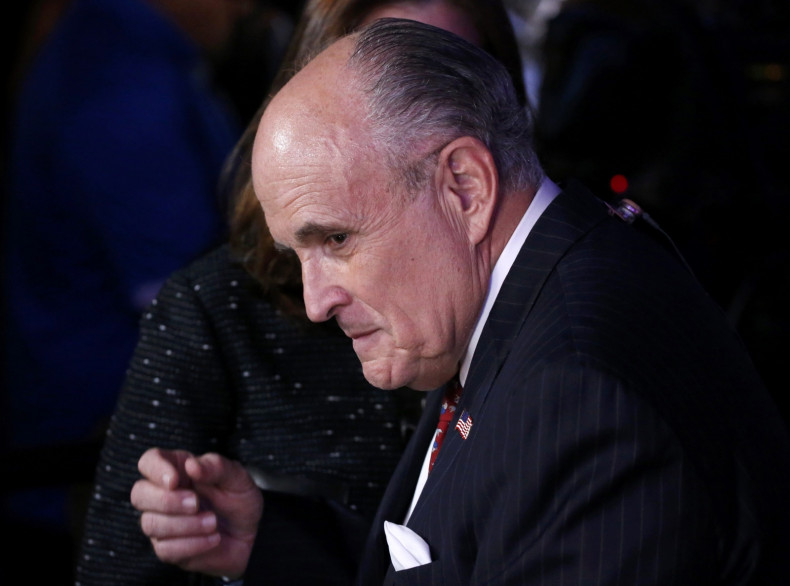 Meanwhile, Trump's recent announcement to appoint Breitbart News chair Stephen Bannon as his chief strategist has come under fire.
"After winning the presidency but losing the popular vote, President-elect Trump must try to bring Americans together — not continue to fan the flames of division and bigotry," House Democratic leader Nancy Pelosi reportedly said. Bannon's appointment is "an alarming signal" that Trump "remains committed to the hateful and divisive vision that defined his campaign," she added.
For other roles in the Trump cabinet, the GOP president-elect is reportedly considering appointing Richard Grenell as US ambassador to the United Nations. Grenell, a former US spokesman at the UN under President George W Bush, would be the first openly gay person to assume a cabinet position.
Meanwhile, on speculation that Trump was considering Michigan GOP chairwoman Ronna Romney McDaniel to lead the Republican National Committee, she told the news agency on Monday: "I'll be interested in whatever Mr Trump wants." She is a niece of Trump critic and 2012 presidential nominee Mitt Romney.