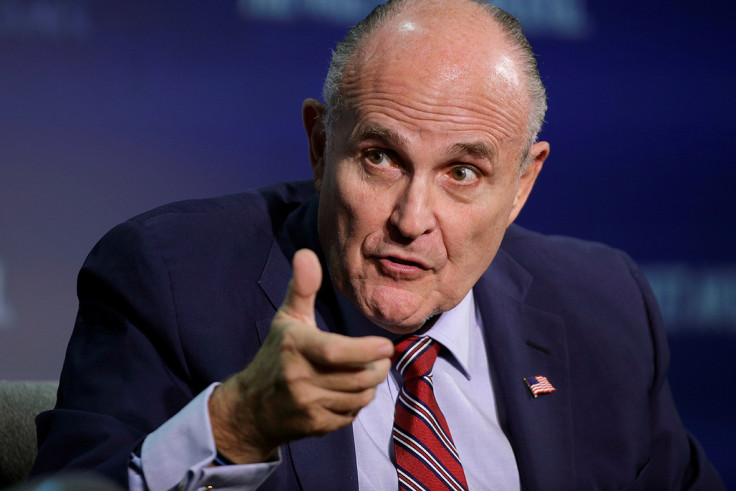 Rudy Giuliani has hit out at comparisons between himself and Hillary Clinton, describing them as "nuts".
Similarities had been drawn between the pair in relation to their work overseas, but the former mayor of New York said his paid work in private business was not the same as Clinton's role.
"What I did violated no laws, no regulations," Giuliani told CNN. "It was a perfectly legal, lawful, thing to do. And also these comparisons to Hillary Clinton are nuts because I was in private business.
"I was not—there's no conflict with anything. I'm not a government official. I'm in private business. And finally, I wasn't selling influence. I was selling my expertise. And the services of my company."
Giuliani, who is tipped for a role in Trump's cabinet, potentially as secretary of state, has faced criticism over his work in foreign countries, and links to figures including Ukranian former president Viktor Luschenko, who he had allegedly been told not to meet during an overseas trip, The Hill reported.
"I said, 'F**k you, I'll meet with him,'" Giuliani added in the interview "And I did. And they took away my security and almost didn't let me out the country. And that's before the poor man was poisoned. He and his wife have become good friends of mine. And what I am upset about is the attacks on my reputation."
Giuliani is among a number of people meeting with Trump this weekend, some of whom are discussing cabinet roles, while others are there to share ideas for the coming term.