Rumours of rift between Khloe Kardashian and Lamar Odom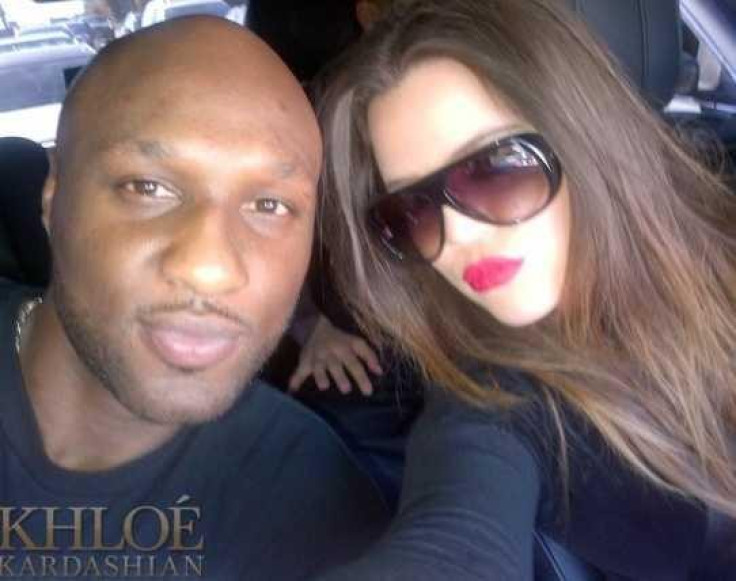 Lamar Odom has reportedly banned his estranged wife Khloe Kardashian from visiting him in hospital, following claims she is exploiting his condition for publicity. According to Us Weekly the former NBA star, who is recovering at Cedars-Sinai hospital in Los Angeles after falling into a coma following a four-day drugs and sex binge, told the reality star, he "needed space" and "wanted to be alone" and allegedly told her to "get out."
Khloe has been by Lamar's bedside since the news broke that he was found unconscious at a Nevada brothel, however Us Weekly reports that the pro-basketball player has been warned by his inner circle that his former wife has been tipping off paparazzi about visits by her and her family.
Kim Kardashian-West, Kourtney, Kylie and Kris Jenner have all been seen arriving at the hospital in a public show of support for Lamar. Meanwhile, members of Lamar's family and his inner circle of friends have claimed they have been prevented from visiting him in the hospital. His father Joe told TMZ last week that he was not permitted to see his son after flying out from Las Vegas. He accused Khloe of blocking his visits to the facility.
Members of Odom's family were also allegedly forced by Khloe to sign confidentiality waivers before being allowed to see the former basketball star in Las Vegas. Odom's cousin Sherae Clark-Williams posted on Facebook on October 16: "I'm supposed to sign a waiver not to talk about North West, a child I have no interest in What so ever." The date coincides with Odom's hospitalization in Nevada following his weekend bender.
According to Us, Lamar snapped when he was told his children, from his relationship with Liza Morales, Destiny, 17, and Lamar Jr, 13, were not allowed immediate admittance to see him.
However a source told Mail Online that the allegations against Khloe are false, that she has 'zero control over who can visit Lamar at the LA hospital' and she was not even at the facility when Joe came by.
The insider reportedly said that Khloe 'only had control over visitors when he was in a coma in Nevada.' The visitor list at the LA hospital is in fact thought to be approved by Lamar himself and the medical staff at Cedars.
Earlier, Khloe faced a public backlash on social media following the publication of a magazine interview about her relationship with estranged husband Lamar Odom. The reality star was criticised for apparently speaking to the media while the former NBA player is still in recovery.
Sternly rebuking those who lambasted her on Twitter, she said: "Shame on you all for thinking the worst of me. It's been a tough few weeks. I don't need your f***ed up energy! Know the facts before you throw stones."
The former couple's divorce was halted prompting hopes of a reconciliation. Addressing the speculation, Khloe denied she was back together with Lamar, stating that the decision to hold off on divorce proceedings was a practical one, enabling her to continue making medical decisions for him while he remains in a life-threatening condition.
However, the latest rumours of a rift between the two have seemingly put paid to any possibility of a reconciliation.
© Copyright IBTimes 2023. All rights reserved.