She was said to have ended their romance to support her husband Lamar Odom but new reports claim Khloe Kardashian is still dating James Harden. The Keeping Up With The Kardashians star was reportedly spotted attending the Houston Rockets game on 28 October to support Harden as his team played.
Kardashian, 31, is said to have jetted out of Los Angeles and flown to Houston, Texas to watch Harden's team play against the Denver Nuggets. According to Us Weekly, eyewitnesses saw the reality star watching the game from a suite at the Toyota Center where the game was taking place. Confirming their relationship status, a source told E! News: "Khloe and James never broke up.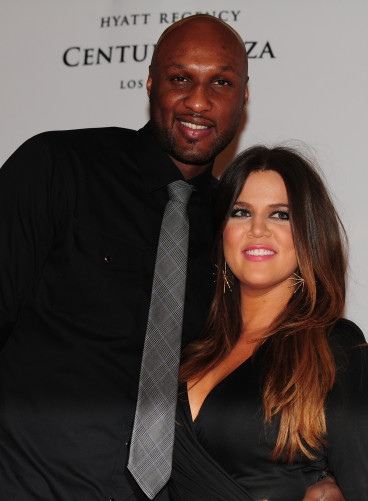 "He's been so understanding and he knows that Khloe's love for Lamar is deeper than what most people can understand. He's been very understanding and supportive. Lamar has a long road ahead of him and Khloe will always have the love she has for Lamar." It was believed that Kardashian had reconciled with her husband Odom, 36, after calling off their divorce earlier in October 2015.
Speculation indicated that the estranged couple were now working on their marriage with Kardashian supporting Odom on his journey back to good health. The NBA player collapsed at a brothel in Las Vegas after a weekend of partying and had fallen into a coma while in hospital. However, Odom has now regained consciousness and said to be on the mend with Kardashian keeping vigil at his bedside.
Addressing the reports she had ended her four-month relationship with Harden, Kardashian told People magazine: "James has been very supportive and awesome. He's been great with me. His season is starting. And I'm just allowing everything to unfold. If it's ever too overwhelming [for him], then I understand that as well."
Kardashian began dating Harden, 26, in June 2015 following a year-long relationship with rapper French Montana. The E! star filed for divorce from Odom in December 2013 after reports claimed the former LA Lakers player had cheated.