Michael Jackson's daughter Paris mistaken for a homeless person after arriving early on set
Check out how the 19-year-old reacted to the incident.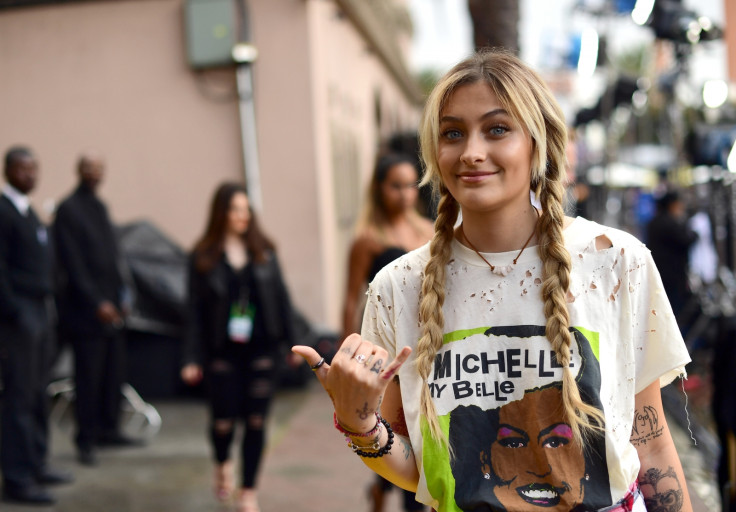 Paris Jackson took to Twitter on May 26 to recall an unfortunate incident she had with a crew member on the set of her untitled movie.
The 19-year-old was mistaken for a homeless person and asked to leave immediately by a crew member when she arrived early on set. Jackson wrote on Twitter, "One of the first people on set, sitting in the parking lot and this dude comes up to me and says homeless people aren't allowed in this area."
The daughter of pop-star Michael Jackson shared how she reacted to this ordeal. "I said, 'Oh, sorry, I'm waiting for hair and makeup, should I wait elsewhere? Also, why do you assume I'm homeless," she wrote in a second tweet alongside a photo of her boho chic uniform, including olive green harem pants and a midriff top.
The model also re-tweeted a nod of support from singer-songwriter Nahko. He wrote, "Yer home free, not homeless. @ParisJackson." It is however unclear what Paris is shooting for currently.
Twitter has come out in support of the 19-year-old, as one fan questioned, "How did he not know that your Paris Jackson Michael Jacksons daughter like do you not pay attention to the entertainment industry?"
While another commented, "Be like.. "you see this tattoo?" *points to MJ tattoo* "That's my dad"
A Twitter user even criticized the crew member's mindset and said, "So because you're wearing something that's not classified as "normal/formal" clothing, he assumed you were homeless? What a mindset."
Jackson is set to make her film debut as an 'an edgy 20-year-old' in a dark comedy. The untitled movie is to be directed by Nash Edgerton, an Australian actor, stuntman, and filmmaker who is also the brother of Loving star Joel Edgerton who will also star in the project.
Jackson is not shy about speaking her mind, as she took to Instagram on 19 May to share her views on nudity. Alongside the black-and-white topless photo of herself, she wrote: "I'll say it again for those questioning what I stand for and how I express myself. Nudity started as a movement for 'going back to nature', 'expressing freedom', 'being healthier' and was even called a philosophy.
She continued, "The human body is a beautiful thing and no matter what "flaws" you have, whether it be scars, or extra weight, stretch marks, freckles, whatever, it is beautiful and you should express yourself however you feel comfortable."
© Copyright IBTimes 2023. All rights reserved.