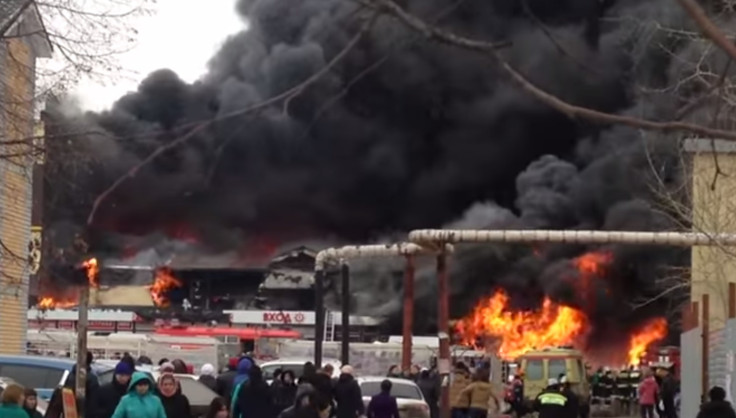 Up to 30 people are feared dead in a massive fire that engulfed a shopping centre in the Russian city of Kazan, 720km (450 miles) east of Moscow.
Officials confirmed five people died and 25 are missing under the rubble of the three-story building that collapsed because of the blaze.
"The hope of finding survivors under the shopping centre debris has been abandoned," regional emergency services head Igor Panshin told Tass news agency.
Forty people were injured in the fire which causes are not yet know.
A large cloud of thick black smoke could be seen billowing from the building as flames were raging in videos uploaded online.
Regional emergency services spokesman Andrey Rodygin told Russia 24 TV news channel that some of those missing were local vendors who had ventured into the shopping centre to try rescue their belongings from the fire when the building collapsed.
"Special riot police units have been mobilized to guard law and order because the owners of the goods keep trying to penetrate into the building," Maxim Kostromin, a spokesman for the regional interior ministry told TASS.