Russian President Vladimir Putin has ordered a new 10-hour humanitarian pause in the embattled Syrian city of Aleppo on 4 November.
The news was announced to Russian media on 2 November by a Russian military spokesman, General Valery Gerasimov, who said the pause would run from 9am to 7pm local time (7am to 5pm GMT) and will allow for the safe passage of civilian and militants through humanitarian corridors.
Gerasimov called on the fighters to withdraw from the city with their weapons, explaining that the two corridors opened to the fighters head towards the Syrian-Turkish border and to the town of Idlib, south-west of Aleppo.
A previous humanitarian pause was enforced between 20 October and 22 October, for which the Russian and Syrian army organised eight corridors, six for the civilians and two for the militants. Buses and ambulances were parked on the side of Castello Road, near the National Stadium, but most residents refused to leave as they were afraid about suffering repercussions or arrest from government forces.
The Russian and Syrian warplanes have suspended air strikes for the past two weeks, but Russia claims that anti-government militants attack the corridors preventing civilians from leaving, so they can be used as human shields.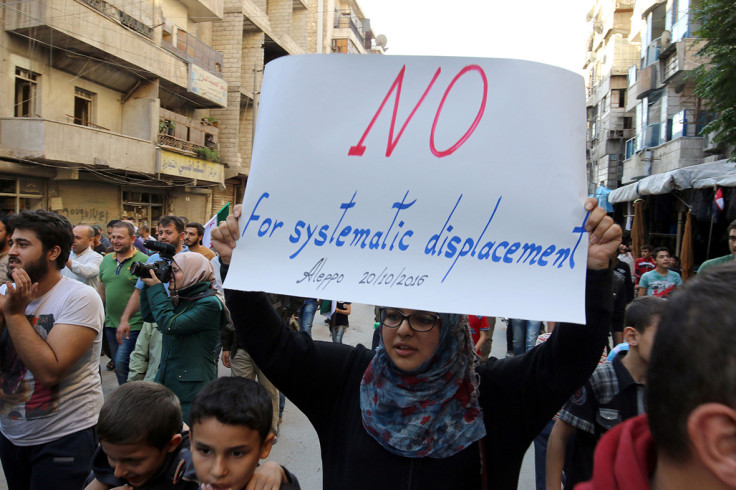 Only yesterday (1 November), the Russian defence minister Sergei Shoigu said the chances of resuming peace talks had been delayed indefinitely since Western powers were failing to rein in on the anti-government fighters who had been attacking civilians in Aleppo.
US Secretary of State John Kerry said at a Chatham House event in London on 31 October that he was concerned about the Russian intentions over Aleppo, but that he remained optimistic that the warring parties could return to the negotiating table.
Moscow has strengthened its Mediterranean fleet in recent weeks, deploying eight warships, three submarines equipped with cruise missile and its only aircraft carrier to the Syrian port of Latakia, where it has a military base.