Russia claims facing increased cyberattacks from foreign hackers amid US election hacking uproar
Russian security chief Nikolay Patrushev slammed US authorities over hacking allegations.
Russia is reportedly facing escalated cyberattacks from foreign hackers, according to the country's Security Council head Nikolay Patrushev.
Responding to allegations from US authorities that Kremlin was involved in targeted cyberattacks, Patrushev reportedly hit back at US officials for accusing Russia "without giving any proof" and of using its own advantages in cyberspace to enhance its surveillance and intelligence.
"Recently we have noted a significant increase in attempts to inflict harm on Russia's informational systems from external forces," Patrushev told the Rossiiskaya Gazeta daily, Reuters reported. He claimed that the cyberthreats involve "hacking attacks and unsanctioned collection of personal data", adding that the capabilities and methodologies used by cybercriminals are "constantly evolving".
Patrushev also slammed US authorities over allegations of Russian hacking. "Obama's administration accuses Russia of hacking attacks without giving any proof, but deliberately ignores the fact that all major internet servers are located on US territory and are used by Washington for intelligence and other purposes aimed at retaining [US] dominance in the world," he said, Russian state media RT reported.
Patrushev claimed that Russian president Vladimir Putin's official website "is subjected to hacking attacks hundreds and sometimes even thousands of times a day." He claimed that "some hackers attack this site from US territory" while others launch attacks "from China, India or European countries."
Patrushev added, "However, it does not lead to a situation when we say that we know [US President Barack] Obama ordered [this attack] and the White House is behind it.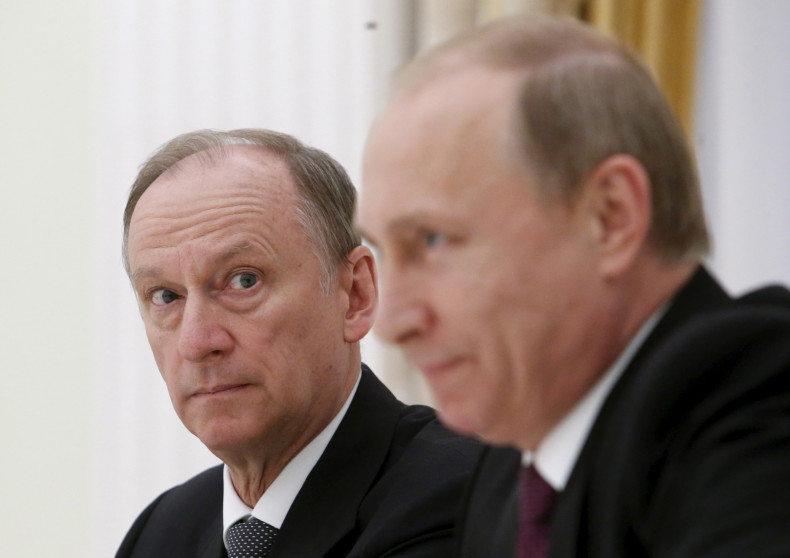 West discrediting Russia
The Russian security chief fired back at Western and US politicians, claiming that "Joint efforts of the West are particularly aimed at disruption of the integration processes involving Russia and discrediting of the idea of the 'Russian space,' thus threatening the security of Russia and a number of other states."
He also accused the US Democratic Party of taking its own "failures and mistakes out on Russia".
Constructive relations with Trump administration
Despite escalating tensions between the US and Russia, Patrushev said that he hopes that the Kremlin would be able to develop "constructive relations" with the incoming administration.
"I believe that some opportunities for constructive cooperation with the US will emerge in the fields of fighting terrorism, information security and some other areas," he said.
Meanwhile, according to a report by Politico, the US senate intelligence committee led by chairman Richard Burr is slated to investigate possible links between President-elect Donald Trump's campaign and Russia.