Russia deploys more fighter jets to Syria despite announcing military scale down
The Russian military confirmed the deployment of four fighter jets to its Syrian airbase.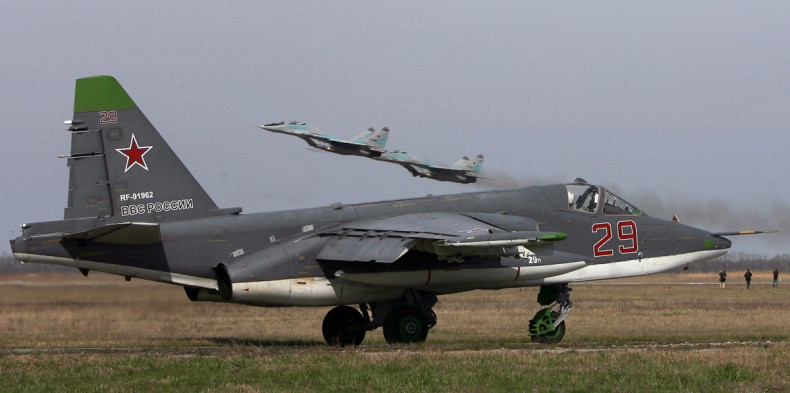 The Russian Defence Ministry confirmed that it has deployed new combat aircraft to Syria, despite President Vladimir Putin earlier announcing military scale down in the country.
Putin ordered a withdrawal of Russian forces from Syria in December, where they had been fighting in support of the forces of Syrian President Bashar al-Assad.
It followed a ceasefire between rebel forces and government forces brokered by Turkey, Russia and Iran.
The defence ministry though confirmed reports that Russia had added four Su-25 jets to its airbase in Latakia.
Syrian state media reported on Thursday that three rebel commanders were killed in a Russian airstrike near Idlib.
A defence US official told Fox News: "[The Russians] say they are pulling out, but we have seen no evidence to support that. On the contrary, we have seen new things coming in."
Russian Defense Ministry spokesman Igor Konashenkov said claims Russia was strengthening its presence were a "propaganda hoax" and the planes had been deployed as part of a "planned rotation" of aircraft.
US military officials told Fox that the Russian military has about 36 fighter jets and attack helicopters in Syria, a number unchanged in the last month.
As part of the scale down, the aircraft carrier Admiral Kuznetsov was withdrawn from off the Syrian coast on Friday.
Russia previously announced it was withdrawing forces from Syria in March 2016, though Russian forces remained in the country and in September escalated their campaign against rebel groups in Aleppo.