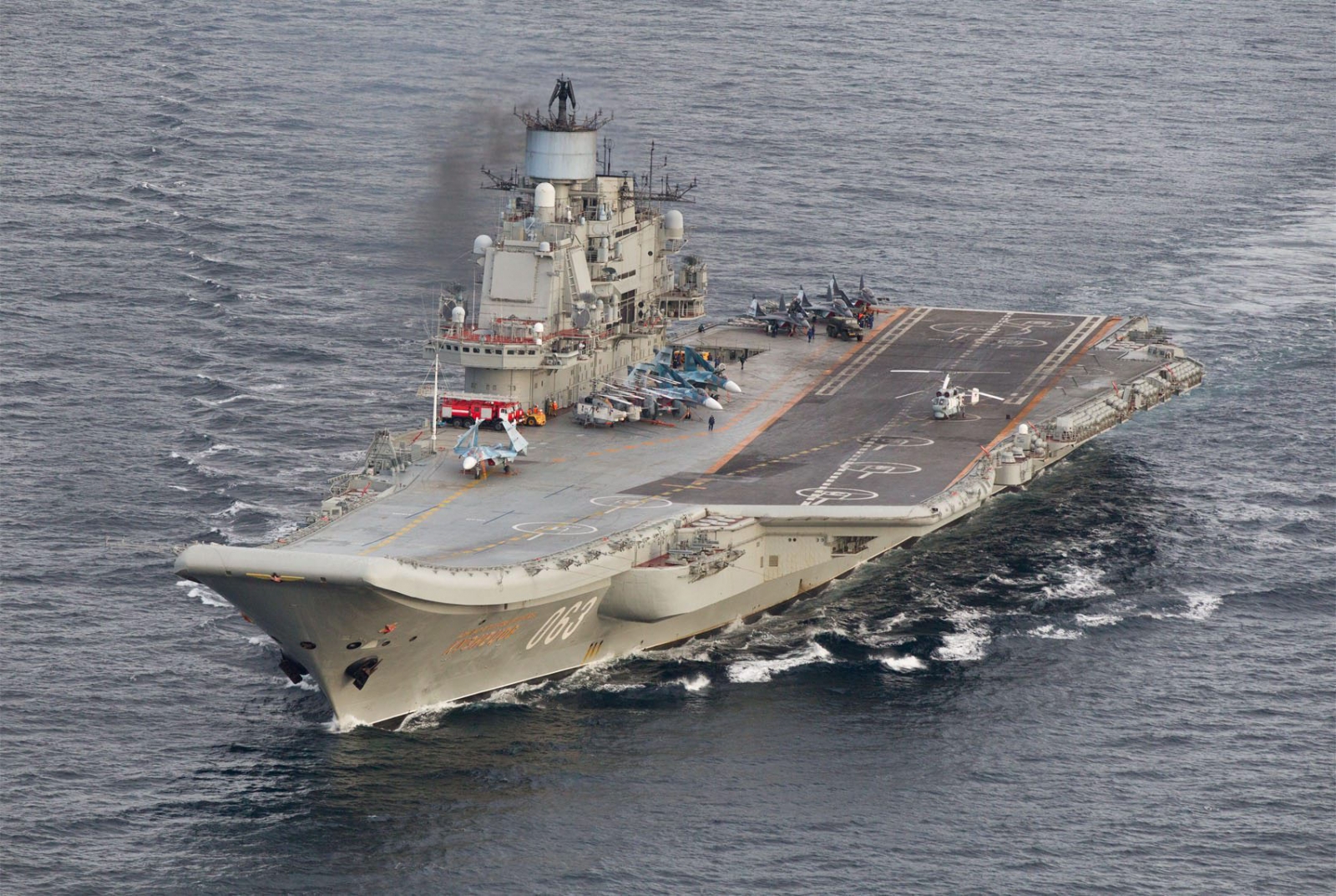 The Admiral Kuznetsov will again travel through the English Channel, as Russia's only aircraft carrier retraces its steps to the Barents Sea after two months docked off the cost of Syria.
The 55,000-tonne Admiral Kuznetsov has reportedly destroyed 1,252 terrorist targets in the war-torn country after docking in the Mediterranean from 12 November last year.
En-route to the Middle East, the Kuznetsov was accompanied by a fleet of ships passing just a few miles off the British coast and numerous Nato partners.
Stationed at Severomorsk, on Russia's northern Arctic coast, near the border with Finland, the formidable ship was refused permission to dock in Spain and allegedly chased away a Dutch submarine.
Stationed 100km (62 miles) north-west of the Syrian port of Latakia the vessel facilitated 420 sorties in a little under two months.
Warplanes flying from the ship bombed rebels in war-torn Aleppo and Islamic State (Isis) militants in Syria, all in support of Syrian President Bashar al-Assad.
Now, following the agreement of a ceasefire brokered by Russia and Turkey, Moscow says that the ship has achieved its objective and will now be heading back to the Arctic. The ceasefire, in which Russian President Vladimir Putin was integral, is seen as a precursor to peace talks due to take place in Astana, Kazakhstan, due to take place in the early part of 2017, if the fragile cessation of hostilities holds.
The Russian armed forces' chief of staff, Valery Gerasimov, confirmed that the Kuznetsov will return via British waters. In October the ship was watched closely by the Royal Navy's Type 45 destroyers HMS Duncan and Type 23 frigate HMS Richmond.
Gen Gerasimov said: "The successes of the Syrian armed forces in the liberation of Aleppo have created the necessary conditions for the peaceful settlement of the conflict. I'm confident that it will lay the basis for the political settlement of the conflict."
The Admiral Kuznetsov was commissioned by the Soviet Union during the 1980s and lost an SU-33 in the Mediterranean Sea in December following a sortie over Syria. And the month before an MiG-29 crashed into the sea while trying to land on the ship.