Russia fires cruise missiles against Jabhat Fatah al-Sham militants in Aleppo
Russia has begun to use the Mediterranean Sea warships after using its Caspian Sea fleet to bomb enemy areas.
Russia, one of the closest allies of Syrian President Bashar al-Assad, launched an attack on the Syrian city of Aleppo on Friday (19 August), firing cruise missiles from its warships in the Mediterranean Sea. It has intensified its attacks on the rebel-held areas and against Islamist militants occupying parts of the city.
Following the missile attacks, the first from the Mediterranean, Russian defence ministry said the strikes targeted Jabhat Fatah al-Sham, formerly called the Nusra Front when it was an affiliate of the al-Qaeda group. Three cruise missiles were launched on the targets in the Syrian city, the ministry added.
Offensive against rebels and militants in Syria has been intensified, both by the Syrian forces and the Russians. So far, Russia was using only its Caspian Sea fleet to bomb enemy areas, but with the latest strike, it has begun the use of its Mediterranean Sea warships as well. Earlier this week, Russian bombers also started flying missions in Syria from Hamedan air base in Iran.

Early on Friday, Syrian army helicopters also bombed a hospital in Daraya, a suburb of Damascus currently under rebel control. The choppers dropped incendiary barrel bombs on the only hospital in the town, throwing it out of action, a war monitor reportedly said.

Meanwhile, Pentagon spokesman Captain Jeff Davis told reporters on Friday that the US-led coalition sent an aircraft to an area around the city of Hasaka in Syria where Assad's forces were carrying out air strikes and artillery bombardment. He said the aircraft was sent to protect their ground forces from the heavy shelling after Syrian planes left the area without responding to the ground forces that were trying to contact them.
"This is very unusual, we have not seen the regime take this kind of action against YPG before," Davis was quoted by Reuters as saying, using an acronym for the Syrian Kurdish fighters. He added that they have sent additional combat air patrols to the area to protect their ground forces.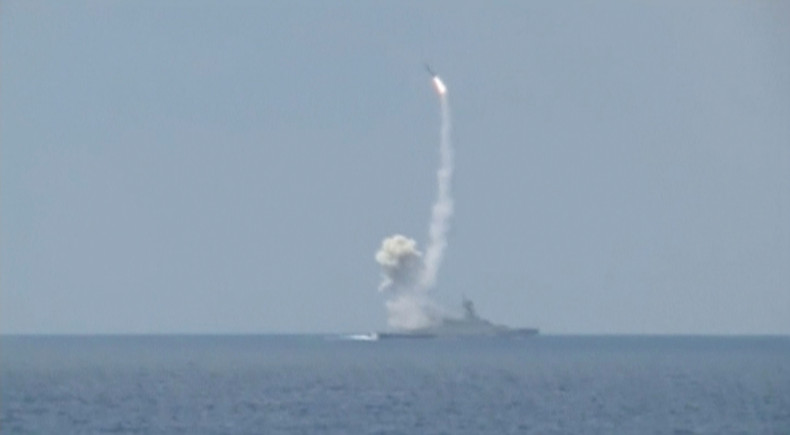 Davis also said that on contacting Russia, it was learnt that the air strikes were not carried out by Russian jets. They have asked the Russians to tell the Syrian government that US aircrafts would defend its troops on the ground if they were threatened by air strikes or bombings. Syria forces are reportedly attacking areas despite their close proximity to the training grounds of coalition forces.