Russia flies strategic bombers over Pacific Ocean, Sea of Japan and East China Sea
South Korea and Japan scrambled jets to escort the Russian bombers during certain stages of the flight.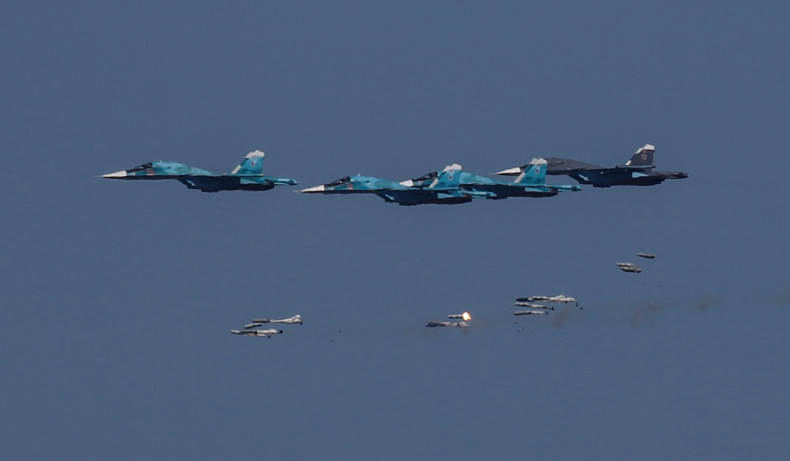 Russia said on Thursday (24 August) that it flew its strategic bombers over the neutral waters of the Pacific Ocean, East China Sea, the Yellow Sea and the Sea of Japan as part of a mission.
The country's defence ministry also said that at certain stages of the mission, South Korea and Japan scrambled their jets to accompany the Russian air fleet.
"The Tu-95MS strategic missile carriers of the Aerospace Forces carried out scheduled flights over the neutral waters of the Pacific Ocean, the Sea of Japan, Yellow and the East China Seas," the defence ministry said in a statement without elaborating on the mission or specifying how many aircraft flew over the seas. The statement did not mention when the flights took place.
"Along the route, long-range aircraft were accompanied by Su-35S fighters of the Eastern Military District, as well as by the A-50 airborne early warning and control aircraft of the Military Transport Aviation.
"At certain stages of the flight, Russian strategic missile carriers were accompanied by aircraft of the Air Force of the Republic of Korea and Japan Air Self-Defense Force," the ministry added.
It also said that the strategic bombers carried out refueling in the air during the flights, according to Tass news agency.
It was not clear if the flight mission was Russia's show of force against US allies Japan and South Korea, who are currently bolstering their defences against North Korean threats.
The Kim Jong-un regime recently threatened to attack Guam Island near Japan, escalating tensions in the Korean peninsula.
Russia urged the countries to remain calm and avoid conflict. Moscow has also objected to military exercises being conducted by Washington and its Asian allies to prevent angering Pyongyang.
Russia shares a border with North Korea and a war could lead to a mass influx of refugees into Moscow.