Russia: How Homosexuals Became Enemies of the State
Milene Larsson, a reporter for Vice News, has produced a short documentary, 'Young and Gay in Putin's Russia' that looks at the rise of homophobic attacks in the country since President Vladmir Putin's anti-gay propaganda law was enforced. She told IBTimes UK about her experience filming in Russia and why she wanted to bring the issue to people's attention.
"The film explores the effects on the ground in Russia of the state sanctioned homophobia, in the guise of an anti-gay propaganda law that was passed in June last year, and it also looks at how this law effects young people, because the main aim of the law is to prevent people under 18 to get information about homosexuality," she said.
State-Sanctioned Homophobia
In the film Larsson speaks to various members of the LGBT community, including gay rights activist and founder of Moscow Gay Pride, Nikolay Alexeyev, and Pussy Riot member Katya Samutsevich. One of the most illuminating interviews is with Artem, a young driver for Moscow's gay taxi service "Our Taxi", which offers a safe way for homosexuals to travel across the capital.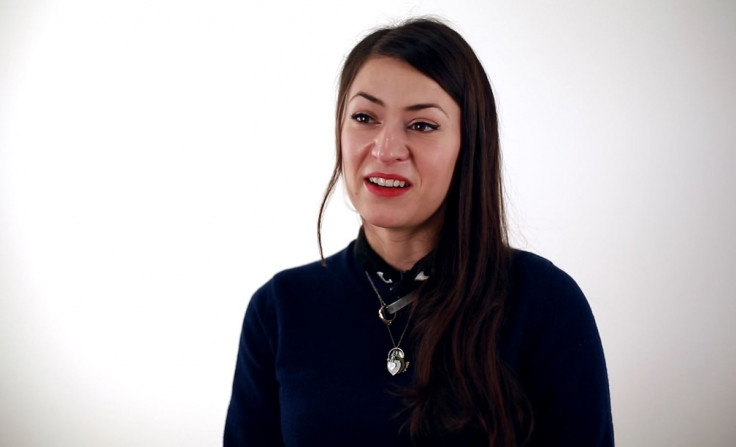 Milene Larsson produced the documentary for Vice News.
IBTimes UK
"So the taxi driver that we were given [Artem], he probably represents the vast majority of gay people in Russia, because of course he realises that there's a lot of injustice, he realises that it's not fair, he realises that it's wrong the way that gay people are treated, but also he personally is too disillusioned to see the point of doing anything because he doesn't think anything's going to change," said Larsson.
"Even if all these brave LGBT activist would manage to abolish all of these oppressive laws, you would still face an overwhelming homophobia and lack of education when it comes to what homosexuality is," she added.
Sochi 2014
In the build-up towards the Sochi Winter Olympics in February, President Putin has released both members of punk protest group Pussy Riot, his political rival Mikhail Khodorkovsky and the Greenpeace activists who were arrested whilst protesting out in the Arctic. Larsson argues that these are empty publicity stunts designed to appease the West, and that homosexuality and human rights will continue to be clamped down in the country.
"The release of Pussy Riot, the release of Khodorkovsky, the release of the Arctic 30, they're all very painless little moves to definitely throw some bones to the western media because that's what they've been obsessing about a lot, but also for Putin to show he's a very forgiving Orthodox man," she said.
"It has nothing to do with the core of the problem which is the mentality that doesn't allow, or tolerate, anything that doesn't fit into the new Russian Orthodox identity. It's just a downward spiral, and I just wanted to raise attention around it. The solution is god knows where."
'Young and Gay in Putin's Russia' is available to watch on Vice.com
© Copyright IBTimes 2023. All rights reserved.