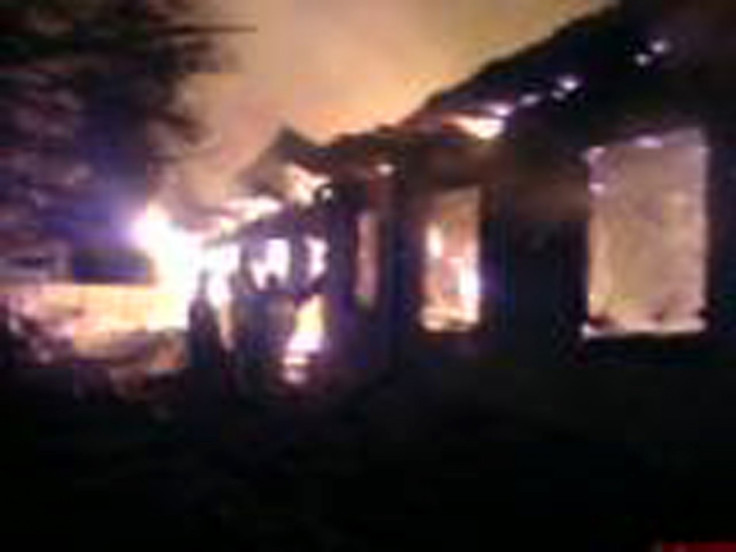 At least 23 people have been killed and 20 others injured after a fire broke out at a psychiatric hospital in Russia's Voronezh region. Emergency services evacuated 57 people from the hospital building.
According to Russia Today, nearly 70 patients were inside the building, including 29 who were bedridden or with limited mobility. There were four medical personnel inside the complex when the fire broke out.
"Nineteen bodies were found at the site of the fire, two other people succumbed to their wounds at the hospital," a spokesman for Russia's emergencies ministry told AFP. He said that one person was still missing, while two people died while they were being taken to a hospital for treatment.
Authorities claimed that the fire that started on Sunday (13 December) might have been caused due to faulty wiring or a short circuit. "Among the main versions is the faulty wiring; we are also considering a version of careless handling of fire," an official spokesman told RIA Novosti. A team of experts are investigating the cause of the fire.
In the past decade, Russia has seen a number of fire accidents in which many lives have been lost. In 2013, 37 people were killed in a fire at a psychiatric hospital in Russia's Novgorod region. The same year, another fire killed 38 people at a psychiatric hospital near Moscow. Experts had blamed faulty wiring or short circuit as the cause of the previous accidents.
In 2009, 23 people had died in a fire in an old people's home in Komi region. In 2007, a blaze at a home for the elderly killed 32 people in Tula. The same year, 61 people were killed in a fire at a Russian care home. In the same year, another fire at a nightclub had killed 156 people in Perm near Moscow.