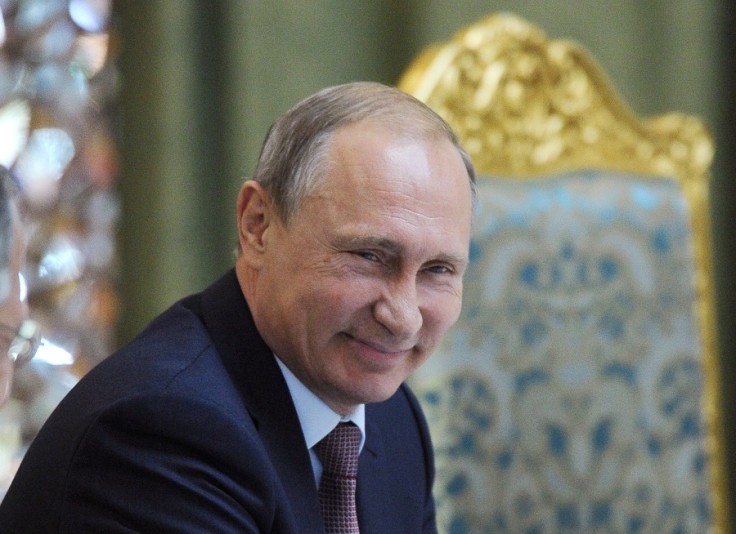 Russian oligarchs who use London as their playground before returning home face mountains of paperwork to comply with currency controls implemented so Vladimir Putin's Kremlin can scrutinise their accounts with foreign banks.
In 2014 the Russian government widened the transactions that could credit Russians' accounts with foreign banks. Under the changes foreign accounts were allowed to be credited with transactions including interest on account balance, cash, pensions and salaries. The reforms benefited Russian employees on foreign assignments and the employees themselves, as well as for individuals with foreign businesses and investments.
These eased restrictions meant Russians were less likely to infringe currency controls but means the government in return wants more stringent reporting by residents. Russia has not yet announced the reporting procedures or how often the many Russians with foreign bank accounts will have to file documentation but Russians are expected to be required to file documents for 2015 early next year.
Russian lawyer Irina Mikhnova of Faegre Baker Daniels, said Russians face a painstaking task as a result of the changes. "Depending on the instructions issued by the government, the new obligations may be quite onerous for individuals, especially if taking the procedure for Russian resident legal entities as a precedent," she told IBTimes UK.
"Russian entities that run business abroad have to file reports on their foreign accounts' cash flow to tax authorities on a quarterly basis. The reports made in accordance with the established form should be supported with the bank statements and translated into Russian, as well as notarised."
After the fall of Communism in 1991 and Russia's adoption of a market economy, many wealthy Russians as well as professionals started to open foreign bank accounts. As the economy developed, more and more Russians started opening foreign accounts and today most citizens hold a foreign bank account.
Under the new plans, the Federal Financial and Budgetary Supervisory Service of Russia said on its website in 2013 that anyone who crossed the Russian border at least once a year is considered to be a Russian resident and must therefore comply with the rules.
Mikhnova believes until the law is fully developed, even Russians who fleetingly visit their homeland should exercise caution and file reports. "This position is quite controversial, as it seems that the concept of permanent residence is made equal to continuous residence," she added.
"It is worth mentioning that the explanatory note is not available at the [government] website any longer. It is not clear if it has been taken off on purpose and whether it would be superseded by further clarifications. The legislators may have picked it up that the governmental authority interpret the 'Russian resident' definition too broadly, i.e. they wouldn't want to monitor foreign accounts of Russian individuals that permanently live abroad.
"Nevertheless, at the moment it is likely that the authorities and the courts will be taking position of the governmental authority into account and, therefore, any Russian nationals who travel to Russia occasionally should comply with the new reporting requirements."